Living Fit: Sworkit
Your guide to getting in shape without leaving home
  Sometimes it is too much of a hassle to go to the gym during a busy week of school, but that is no excuse not to exercise on a regular basis. Workout apps are a great time-saving solution. Sworkit is an innovative workout app that offers a convenient workout experience that can be done in any location at any time. The title is derived from the phrase "simply work it," which is intended to place emphasis on the idea that getting active is simple; there is no reason to procrastinate your workout because getting out and active is not as difficult as we sometimes make it out to be. If you are looking for the convenience the app offers to anyone who wants to fit a good workout into their busy schedule, then Sworkit may be right for you.
  Once you download Sworkit, you have the option to select the program that is right for you, including "leaner," "fitter," and "stronger." Depending on whether you want to lose weight, achieve equal improvement of all fitness skills, or gain muscle mass, you can choose whichever plan best suits your goals. You also must enter your gender, birthday, weight, and current fitness level so that the app can recommend a program to you; however, you do not have to adhere to the suggested program. Outside of the programs, you may alternatively select individual workout routines based on what you are in the mood for on any given day. Sworkit includes four main categories, named "essentials," on the app, including strength, cardio, yoga, and stretching. If none of these appeal to you, there are additional categories outside of the four essentials, such as "quick workouts," "focused toning," "dumbbell workouts," "sports conditioning," and "runner's series." If you still find yourself unsatisfied with the choices the app gives you, you can create your own custom workout using the massive database of exercises on the app.
  To put Sworkit to the test, I decided to try the app for myself over the course of two weeks using the plan that was recommended for me: Fitter. It started me off with a programmed frequency of three days a week and gave me the option of choosing the length of my workouts from the range of ten to thirty minutes. In order to get a more complete experience with the app, I opted for thirty minutes, as well as upped the frequency of my workouts to six days a week. Each workout was guided by the voice of an instructor, which updated me when it was time to switch moves or take breaks. It also permitted me to play music from Spotify through the app, so I was able to listen to my favorite workout playlists while using Sworkit. Overall, it was a time-saver given that I did not have to leave my house to use it, and the workouts were fun, fast-paced, and effective.
  Sworkit allows for a workout experience tailored to your fitness goals with the convenience of exercising from home. It is a great option for those who are tight on time or who would rather stay at home instead of heading to the gym. Senior Crosby Wood said, "As a member of the IB Programme and theater at Millbrook, Sworkit sounds perfect for my schedule." 
  Sworkit is free to purchase, but the premium membership, which provides access to all of the app's features, is $9.99 a month or $6.66 a month for those who pay by the year. It can be downloaded on the app store on any Apple device.
About the Contributor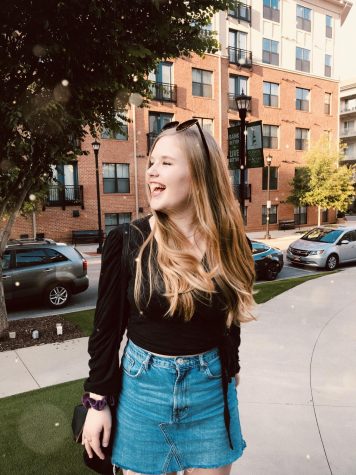 Sydney Smith, Co Editor-in-Chief
Hey, I'm Sydney! I'm a senior here at Millbrook, and this is my third year on the Cat Talk staff. Aside from newspaper, I'm passionate about tutoring refugee...