Preparing for upcoming streaming services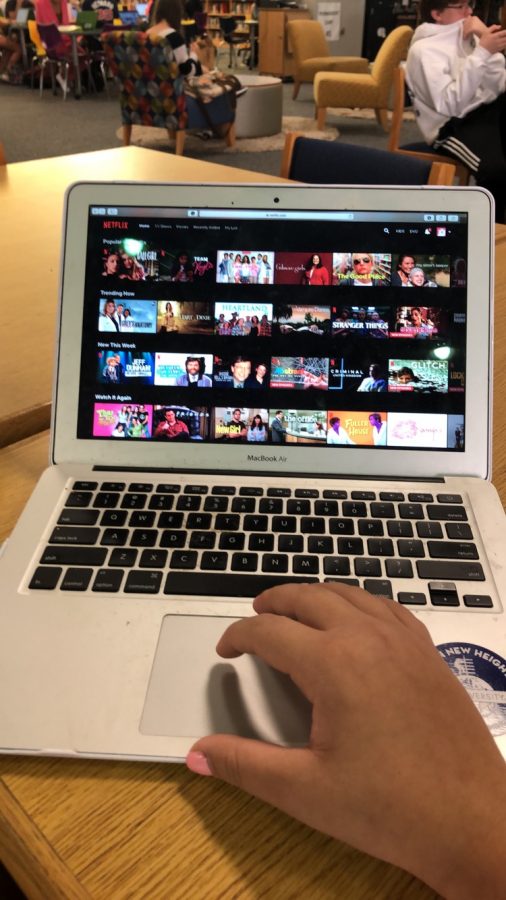 It is not uncommon to find many Wildcats on any given afternoon turning to Netflix to watch some of their favorite shows as a way to unwind after a stressful school day. During this time, lots of students find themselves binge watching Netflix staples such as Friends, Pretty Little Liars, or The Office. However, it seems that many of these beloved series will soon be leaving Netflix in favor of joining various new streaming services owned by their distribution companies. Many big-ticket companies, such as Disney, Warner Brothers, and NBC/Universal, have announced that they will be launching their own streaming services, and as an effect will be pulling their titles off of Netflix in order to place them on their new services. 
  The newest streaming service on the market, Disney Plus, will be launching November 12 with a low seven-dollar a month fee. The service is slated to be the new home of all Disney franchises including Disney, Pixar, Marvel, Star Wars, and National Geographic. Many of us will be happy to know that the service will also include many of the classic Disney Channel TV shows and movies we all grew up watching. Additionally, it has been announced that many original series are currently in production for the service, including spin-off series of Disney Channel classics Lizzie McGuire and High School Musical among others.
  Disney is not the only company launching their own streaming service; WarnerMedia has also announced that they will be launching a streaming service of their own, WarnerMedia's HBO Max, in the spring of 2020. This streaming service will include many fan-favorite TV shows such as Friends, The Fresh Prince of Bel-Air, Pretty Little Liars, and they even hold exclusive streaming rights to popular sitcoms including The Big Bang Theory and Two and a Half Men. The service will also house any CW series that began their run this fall, meaning that shows like Riverdale and The Flash will remain available on Netflix for the rest of their run. The service will also be home to many Warner Brothers franchises such as the DC Universe. The service will be available for a bit of a higher fee than that of Netflix or Hulu at an expected price of 16 to 17 dollars a month. However, the company has announced that they plan to offer the service with limited ads for a lower cost.
  NBC/Universal, which holds distribution rights to Netflix classics like The Office and Parks and Rec, also has plans to launch its own streaming service entitled Peacock. Peacock, launching in April 2020, will not only hold classic NBC titles such as Will & Grace and Cheers but also will be the destination for popular reality TV series such as Keeping Up with the Kardashians and Chrisley Knows Best. The service has also announced it will host original coverage of important televised events like the 2020 presidential election and the 2020 summer Olympics. While pricing details are still unknown, the service will be available with both limited ads and ad-free streaming.
  With all of these new streaming services making their way onto the scene, the future seems a little uncertain for well-established streaming services like Netflix, Amazon Prime, and Hulu. While many people are very excited about these new services, not everyone feels the same way. Freshman Aracely Gomez said, "It is upsetting that my favorite shows will no longer be accessible in one place, and I think that they are just trying to take our money." Nonetheless, it will be quite exciting to explore these new platforms and all they have to offer.