Tech Savvy: Best gaming consoles of the decade
The newest generation of gaming consoles, including the Xbox One, PS4, and Nintendo Switch, have provided players with hours of gameplay and memories over the past six years. In addition, a number of incredible gaming experiences have been released from open world adventures, such as Red Dead Redemption 2 and Spider-Man, to multiplayer shooters like Overwatch. It has truly been a blast for teens today to grow up experiencing the best that gaming has to offer of late. With titles such as "Call of Duty: Modern Warfare" and "Last of Us 2" on the horizon, the best may be yet to come. The high level of competition between tech companies in the hopes of attracting consumers has resulted in what many are calling the "golden age" of gaming. We are nearing the six year anniversary of the Xbox One and PS4 release and as a result new consoles are expected to drop in Fall 2020. With that in mind, it is time to determine which console has prevailed in the long-running console war of late. The categories that were used to evaluate each gaming system for best console were gameplay, design, quality of exclusives, and overall value.
The PlayStation 4's biggest claim for the title of best gaming console is its extensive list of exclusives that includes modern day classics such as "God of War," "Uncharted 4", and "Spider-Man." Their exclusive games are known for having an immersive open-world story, a third-person perspective, and stunning graphic quality. That is not to say Xbox One is missing great first party game titles, with "Halo," "Gears of War," and the "Forza Horizon," series consistently delivering for loyal fans of each franchise. Their main exclusive titles are more science fiction than reality, and shooting games contain a multitude of futuristic weapons that are a thrill to play with. Microsoft also continues to add new indie game developers to their team such as Double Fine, which will surely lead to some great exclusive content over the next year or two. Overall, it is safe to say PlayStation comes out on top when it comes to its overall game library, but that can change.
What the Xbox One lacks in overall content it makes up for in functionality and consumer friendliness. In addition, the premium edition of the console Xbox One X, features the most powerful specifications of any system on the market. The Microsoft service Game Pass grants access to over 100 Xbox One and 360 games such as the "Bioshock" and "Grand Theft Auto" games for only $10 a month. In addition, subscribers will gain access to first-party games like "Sea of Thieves" and "Forza 4" upon release. In contrast, PlayStation has a similar digital game library service (PlayStation Now) for $20 a month. The Xbox One also has a much better track record of allowing cross-play for online multiplayer with PC and Nintendo Switch gamers.
When it comes to the ease of use for all types of buyers, Xbox One comes out on top, but Sony's massive library of exclusive gaming experiences make the PS4 the best overall console of the 2010s. Junior Devon Swan believes that PC provides the best gaming experience: "I like playing on PC better because the 144 frame rate is much faster than consoles, and it's easier to aim when playing shooting games. I can also multi-task by doing homework and scrolling the Internet while playing." Whichever console you play with your friends or solo, there is sure to be more fun in store for gamers everywhere this holiday season!
About the Writer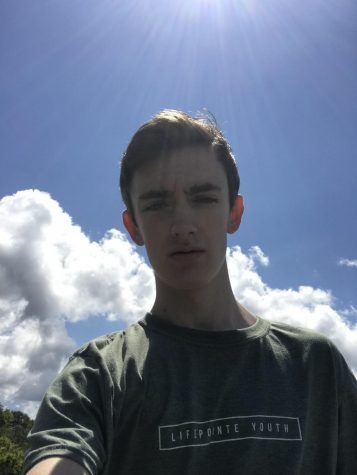 John Robbins, Section Editor
Hi everybody! I'm John Robbins, and I am back again for my second year on the Cat Talk staff. I am a senior at Millbrook, and when I am not getting the...