Young players have shown out this NBA season
The 2019-20 NBA season has started off with some very exciting storylines, and key breakout players have emerged early in the year. In addition, a few young players that had shown flashes of stardom but were never able to put it all together have played consistently well this year. Looking at the first month of pro basketball action, fans can finally draw some conclusions about what they can expect to see for the rest of the year and beyond. A number of young or inexperienced players have made astounding leaps in their overall production and team impact including Luka Doncic, Brandon Ingram, Pascal Siakam, Shai-Gilgeous Alexander, and Millbrook alumni Chris Clemons. These guys have been putting it all out on the floor each night and have contributed to some surprising playoff pushes from the Mavericks, Timberwolves, and Devin Booker's Suns. Let us take a more in-depth look at a few of these young players and evaluate if their respective teams truly have what it takes to compete for a championship within the next few years.
After being traded to the New Orleans Pelicans in the offseason, Brandon Ingram has been absolutely scorching hot as the main scoring option on his new team. The former number two pick out of Duke was once seen as wasted potential on the Lakers, but Ingram is off to the best start of his young career, averaging 25.4 points and 7.3 rebounds per game- and he is only 22. It will be interesting to see how the Pelicans can gel together after much-hyped star Zion Williamson and two-way point guard Jrue Holiday come off the injured reserve list.
After Kawhi Leonard left the Toronto Raptors for the bright lights and glamour of L.A., many people wrote the Raps off as just another average team in the East. The ultimate prize of an NBA championship has already been won of course, but the real treasure this team has may lie in the hands of 24 year-old Cameroonian Pascal Siakam. The reigning Most Improved Player from last year may just go back to back because he has found a way to take his game to another level. He has increased his averages in all major statistical categories this year and had a signature performance against the Pelicans recently with 10 rebounds and 44 points on efficient shooting.
"Shai-Gilgeous Alexander is one of my favorite young players so far this season because of his passing and leadership ability you don't often see from a player of his age," said junior Graham Aitken. "Guys like him and Devonte Graham are being severely overlooked because of the small markets they play in." Shai is off to a very good start and has given heartbroken Thunder fans hope for the future of their franchise.
Looking at current MVP candidates, the usual suspects like Giannis Antetokounmpo, James Harden, and Lebron James have had great team success while continually filling the stat sheets. But you can not ignore the sophomore leap that Luka Doncic aka "Wonder Boy" has made over the offseason. Nearly averaging a thirty point triple double, the teenager has astounded fans everywhere this season with his superb all-around play from nearly any position.
Elsewhere in Texas, Millbrook alumni Chris Clemons has quietly been an influential piece in the Rockets' current 8-game win streak. He is averaging 7 points per game off the bench and has had quite a few highlight reel dunks. Fans everywhere (myself included) hope to see the former Wildcat and other rookies continue their impressive play in this new season!
About the Writer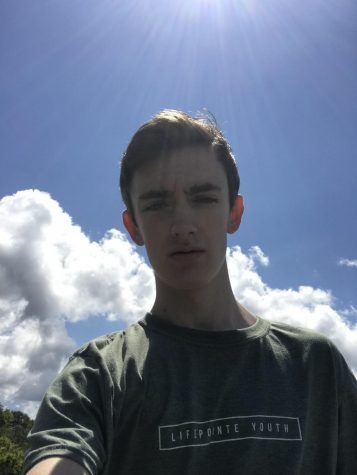 John Robbins, Section Editor
Hi everybody! I'm John Robbins, and I am back again for my second year on the Cat Talk staff. I am a senior at Millbrook, and when I am not getting the...