Fun ideas for new Christmas traditions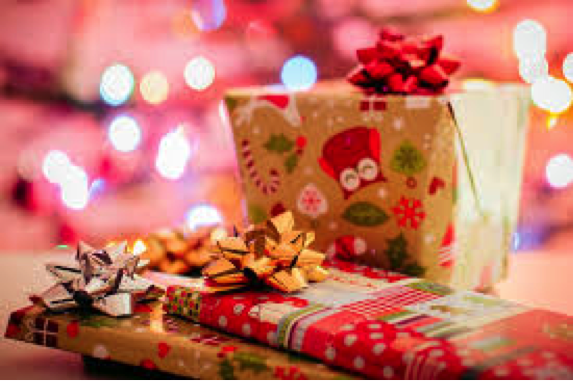 As Christmas is coming back around, it can be a time of stress, frantically trying to buy and wrap gifts for everyone you know in a short amount of time. It can also feel like the Christmas spirit just is not there, as the same activities done each year get stale. Luckily, there are many ways to spice up the holiday season and get you, your friends, and your family excited for it. These three ideas for new Christmas traditions will definitely give this month a nice twist. 
  First, find a group of friends in one of your classes. Five is the minimum, but there is no maximum number of participants. Organize a yearly Secret Santa! Have everyone write their names on a small slip of paper and place it in a hat or bucket. Mix them up and have everyone choose one blindly, keeping the names picked a secret. Set a deadline for when everyone should bring in the gift at a reasonable price range, and then let the fun begin! If you select someone who you are not particularly close with, choose something safe like a gift card or candy. This activity can bring together a group of friends who are already close or merely just acquaintances who sit together in class. Also, it makes the school day fun when you know you will be giving and receiving presents in one of your classes. 
  Another idea is to have a bonfire the day after Christmas. Gather together as friends and family and get cozy with blankets around the fire. Make smores while you all discuss your favorite gift you received or gave, and your favorite part of that day. If a fire pit is unavailable, or if it is simply too cold outside, this can be done around a fireplace in the living room. It is a sure way to make memories, and it extends the holiday season for just a little longer.  
 For artistic and creative people, this next tradition can be an enjoyable activity. With any type of group you would like, friends, family, or neighbors, plan a time to get together and decorate clear, glass ball ornaments. Everyone should bring materials to decorate the exterior of them like paint-pens or paint brushes and then objects for the interior, such as fake snow, miniature figurines of snowmen, or Santa. It can resemble a snowglobe or just a cute decoration to hang on the tree. They make for wonderful gifts or keepsakes, and it can be fun to see what everyone brings to the table. 
  These are only a few examples of activities that can be made into traditions, but there are so many more!  When asked about her favorite tradition, Junior Cecelia Nobles stated, "Every Christmas we go to my Nana and Papa's and my cousins come down from West Virginia." Visiting family during the holiday season is one of the classic and most cherished traditions, but all of them are guaranteed to make this holiday season the best one yet and to make many more.