Ways to get into the winter spirit
Tia Hunt, Section Editor
December 18, 2019
  As winter approaches us on December 22, you may be wondering how to get into the winter mood. There are countless ways to do it, but here are some great options. For starters, hanging out with friends is an easy way to improve a simple activity. Combining this with a campfire is a nice way to combat the cold. Junior Andrew Bonsted said, "My favorite part of winter is hanging out with my friends around a campfire. The cold weather, the warm fire, and being around the best people get me right into the winter season spirit." Not only would you be keeping warm, you would also have a great chance to hang out and socialize with friends. This is especially perfect during days off of school, when you otherwise might not see friends. Another way to socialize is to ride around downtown Raleigh, sightsee, and look at the holiday decorations. You can either drive yourself or take The Great Raleigh Trolley. The trolley runs all throughout December, excluding Christmas and Christmas Eve. Driving yourself is wonderful for a more personalized experience, but the trolley also offers some advantages. With six differing tours, it is impossible to go wrong.
  Another popular option in Raleigh is ice skating. Offered downtown in both outside and inside ice rinks, ice skating is perfect for bonding with friends. The fun sport forces you to work together and keep an eye out for each other to avoid crashing. Falling is inevitable, but a positive of the experience is the laughs that come along with it. If athletic activities are something you enjoy, then another alternative is skiing or snowboarding. While it does require some traveling, a quick weekend trip is great for relaxing and having fun. Since this event needs good weather, it is better to plan ahead and try for a weekend with optimal conditions. Sugar Mountain, Beech Mountain, and Maggie Valley are all go-to locations for both skiing and snowboarding.
  If the cold is not something you enjoy, then there are still plenty of options. An activity not typically viewed as a winter activity is going to basketball games. Basketball games are fantastic because you can stay indoors the entire time while still hanging out with friends. An alternative way to stay indoors is to have a movie night with friends. Be sure to bundle in blankets and stock up on the hot cocoa for an optimal experience. A final option is to watch the ballet The Nutcracker performed by Carolina Ballet. They offer the show until December 29, so be sure to get tickets for the remaining shows. This possibility is amazing for lovers of dance or for those simply interested in having the classic experience of The Nutcracker in winter.
  No matter what you choose, you are sure to have an enjoyable experience as long as you remember to use the time to relax and take a break from all your stress. The holidays are perfect for remembering all of the good things in life.
About the Writer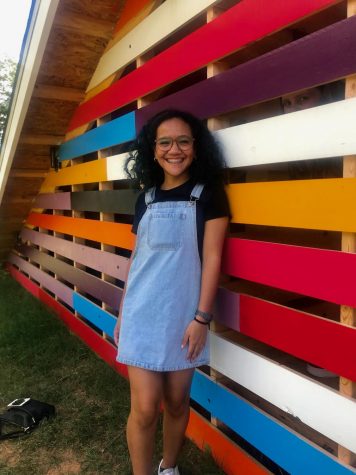 Tia Hunt, Web Design Editor
Hey Wildcats! My name is Tia Hunt, and I am super excited to be a part of the newspaper staff as the web design editor this year. Other than newspaper,...