Run CMC: How Christian McCaffrey is changing the game for the NFL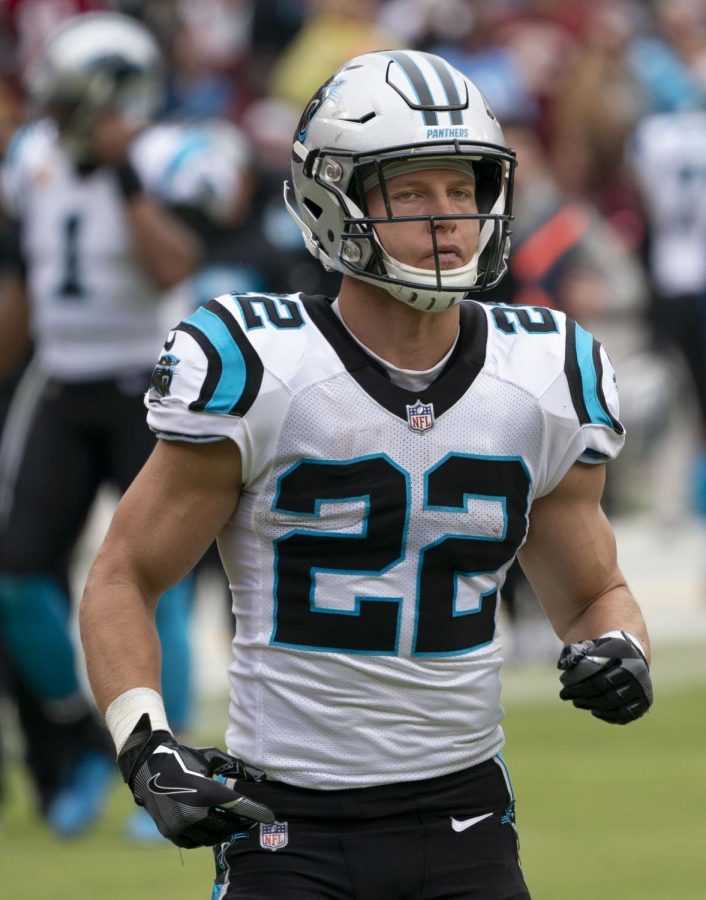 Christian McCaffrey is a name any Panthers fan is familiar with, but McCaffrey has become well-respected among many people beyond the world of the Carolina Panthers. A running back unlike any other, McCaffrey has broken numerous records and wowed crowds at every game. The Panthers may not have had the best season this year, but Christian McCaffrey was a player that helped redeem the team.
  McCaffrey first made a name for himself playing college football at Stanford University, where he was named the 2015 College Football Player of the Year by the Associated Press as a sophomore. That same year, he was the runner-up for the Heisman Memorial Trophy, which is awarded to football players who exhibit outstanding athletic ability, hard work, and a team-oriented mindset. After his successful college career playing for Stanford, McCaffrey was drafted as the eighth pick by the Carolina Panthers in 2017. 
  During his first season, McCaffrey played well game after game, but one of his most memorable feats was reaching a total of 73 catches and five receiving touchdowns in the season at the Panthers' winning game against the Green Bay Packers. This made him the only NFL rookie running back ever with a minimum of 70 receptions and five receiving touchdowns until Alvin Kamara, a running back for the New Orleans Saints, made the same achievement later in the season.
  The 2018 season was even more successful for McCaffrey with his final statistics including 1,098 rushing yards, seven rushing touchdowns, 107 receptions, 867 receiving yards, and six receiving touchdowns. The tagline "run CMC" was coined early in this season as soon as his performance on the field started to make noise among fans. However, the 2019 season for the Panthers was characterized by even more successes on behalf of McCaffrey. While Panthers fans expected another great season from him, he has blown all of his past seasons out of the water. He reached 2,392 yards from scrimmage and scored a whopping 19 touchdowns, making him the league leader in touchdowns. Arguably, his most remarkable feat this season is getting to over 1,000 rushing yards, as well as more than 1,000 receiving yards in the recent game versus the Cardinals, earning him a spot as the third NFL player in history to do so in a single season.
  On top of his exceptional stats, Christian McCaffrey is a team player, and he has formed close relationships with all of his teammates. He has shown that he has the work ethic and perseverance to continue to succeed as an athlete, and he boasts all of the qualities necessary for the upkeep of his impressive career.
  All of this leads us to one question: What is next for McCaffrey? After three phenomenal seasons, his performance can only be expected to continue to impress football fans, and he is considered by many to be one of the best players in the league. As junior Logan Graney put it, "Christian McCaffrey is a very talented running back, and I believe with the right schemes, quarterback, and offensive line, he could possibly win the Super Bowl or MVP someday and have an even better season than he did this year."
About the Writer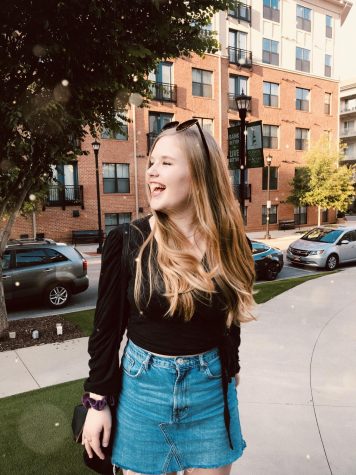 Sydney Smith, Co Editor-in-Chief
Hey, I'm Sydney! I'm a senior here at Millbrook, and this is my third year on the Cat Talk staff. Aside from newspaper, I'm passionate about tutoring refugee...