Millbrook's Model United Nations club embarks on its first conference
Tia Hunt, Web Design Editor
March 21, 2020
  Last week, on March 10 and 11, Millbrook High School's Model United Nations club traveled to Lenoir-Rhyne University in Hickory to take part in the Pangea Conference. Collaborating with schools across the east coast, the club members used their knowledge of current events and international relations to simulate the United Nations. This club was re-introduced at Millbrook last school year by current seniors Isabella Marin Quintero and Morgan Pruchniewski with the help of humanities teacher Ms. Haddock. The conference allowed the club to showcase its hard work from the entire school year.
  Starting at the beginning of the year, students worked on learning the procedures and guidelines of the United Nations. Students chose various countries and did research on their policies in order to practice for the conference. A topic is chosen by the club heads, and students must use their research on their country's beliefs to find a solution to the problem. This year students practiced with the topic of "Protecting Against Deforestation and Global Forest Degradation." Some of the countries chosen included Spain, Indonesia, and Fiji. This practice helped members to have more experience in the conference's activities. They also critiqued each other's papers to help find more reasonable solutions and to aid each other in writing easy to understand essays. Senior Morgan Pruchniewski said, "My favorite experience from the conference was getting to talk about global environmental issues with students from all over North and South Carolina. I also enjoyed learning more about diplomacy through United Nations voting procedures."
  This year the six club members were split into four different committees: the General Assembly, Security Council, United Nations Environmental Programme (UNEP), and the United Nations Children's Fund (UNICEF). Each committee tackled different issues that ranged from addressing the Palestinian right of return to promoting global collaboration in combating climate change. One panel, the Security Council, was devoted to giving students the opportunity to come up with their own topics for discussion. The group was also split into two countries, with two members as South Africa and four as the United Kingdom.  During the conference, delegates took turns presenting their solutions and then voting on the best one. They worked together to edit the chosen solution to make it satisfactory for all, if not most, countries involved. A couple of students were honored for their hard work and bright minds during the conference. Millbrook students Ahmed Haidary and Muhamed Dlakic, both as delegates from the United Kingdom, won awards for their contribution in UNICEF and the Security Council.
  The Pangea Conference was a great opportunity for these Millbrook students to showcase the knowledge they learned over the years and meet other students from varying perspectives. They can not wait to return next year!
About the Contributor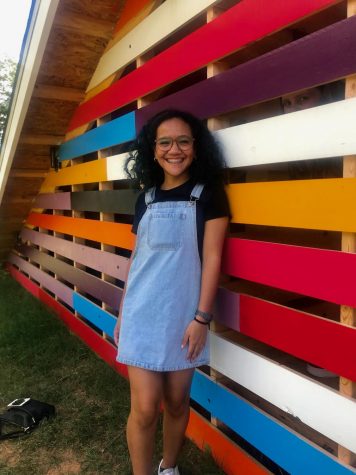 Tia Hunt, Web Design Editor
Hey Wildcats! My name is Tia Hunt, and I am super excited to be a part of the newspaper staff as the web design editor this year. Other than newspaper,...