Music Now: Revisiting the past fifty years of music
Music trends have changed drastically over the past fifty years. From the 1970s to now, there have been countless changes across genres, lyrical content, and popular artists. While these styles may change, many people view all of these big hits as timeless classics and still enjoy listening to the smooth sounds of the seventies, eighties, and nineties. Junior Kylie Soniak said, "I love listening to bands like ABBA, Queen, The Cranberries, and the Plain White T's. I also love how modern-day movies such as Mamma Mia or Bohemian Rhapsody use music from classic bands and intertwine their songs into our modern-day culture." Music may be constantly changing; however, that does not limit us from drawing inspiration from and admiring the  music of the past.
  The 1970s marked a new era of music, as many of the bands that dominated the airwaves during the 1960s had broken up. However, that did not stop the seventies from transforming the music industry forever. It was during this time that many new sounds we still hear on the radio today made their debut. Bob Marley brought his smooth reggae sound from Jamaica to the United States around the same time that James Brown introduced us to funk music. Reggae and funk were not the only genres born in the 70s; artists such as Stevie Wonder, Isaac Hayes, and Al Green gave birth to rhythm and blues (often called R&B), while decade-defining bands such as The Allman Brothers, Lynyrd Skynyrd, and the Charlie Daniels Band helped to create the southern rock genre. The decade's music was also heavily dominated by disco and glam rock, which includes artists and groups such as Elton John, David Bowie, Queen, and Kiss. While many of these songs and artists across all genres paved the way for some of our favorite artists today, it was not until the end of the decade when we saw the boom of one of the most popular genres today.
  In 1979, The Sugarhill Gang pioneered rap music with the eight-minute Rappers Delight. Throughout the 1980s, America saw a boom in hip-hop and rap music with artists like Run-DMC, Dr. Dre, and LL Cool J. Another genre transformation that is still relevant to our music today would be alternative music crossing over into mainstream radio with alternative bands such as R.E.M. and The Cure finding success with mainstream hits. The 1980s also saw the emergence of heavy metal and glam metal bands in the vein of many glam artists of the 1970s.
  In the 1990s, music without instruments (commonly referred to as techno music) became popularized, and it still dominates pop radio today. Another major change during this decade that continues greatly into today's music culture would be the crossing over of pop and country music with artists such as LeAnn Rimes, Shania Twain, and The Dixie Chicks finding success on both pop and country radio. 
  While many people may love singing along to their favorite old tunes, some people may not feel this way. Junior Bridgit Sult said, "I am in the new age when it comes to music and feel that the music of the past is just too slow and country-sounding for me to enjoy. I did not grow up listening to old music, and my dad would only occasionally play old music." Regardless of our opinions on the topic, many of these trends carried into the 2000s and 2010s, creating lasting effects that remain prominent in our music today.
About the Contributor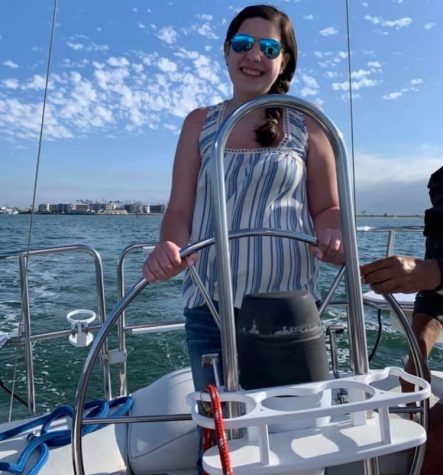 Maggie Cargile, Editor-in-Chief
Hey, Cat Talk readers! My name is Maggie Cargile, and I am so excited to serve as Co Editor-in-Chief this school year. It is my third and final year on...