Millbrook High through the years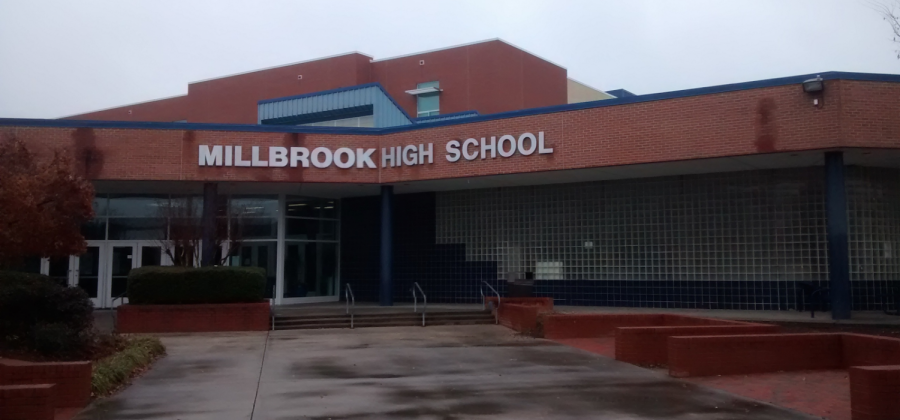 Millbrook High School was established in the fall of 1922 with a small, one-story brick building close to where Millbrook Elementary stands today. Throughout our school history, the students, teachers, and style of learning have changed drastically along with it. For example, the entire class of 1958 had 35 students, which would not fill two classrooms today as our current student population is roughly 2,430 pupils. In 2006, Millbrook finished the renovation of its campus which includes our three-level building, a new courtyard for students, and a larger cafeteria, making MHS one of the largest and up-to-date facilities in the WCPSS. Numerous teachers and parents of current students attended the school fifteen to thirty years ago which makes Millbrook feel more like a tight-knit community. Many teachers, including Mr. Crawley, Mrs. Beach, and Coach Inscore, were all Millbrook students before they came back to teach later in life.
Psychology teacher Mrs. Beach talked about what she thought was the most significant change: "Recently teachers have begun to incorporate more creativity and real-world application into classwork and projects. When I was in school, reading and answering questions through textbooks was more prevalent." Some of their old teachers have stayed around long enough to become colleagues during our current era which has made for some reuniting staff meetings. Mr. Crawley explained why this helped him re-establish himself at Millbrook: "I was actually in Mr. Mamel's class for honors American History, and now we work together. I first joined Millbrook eighteen years ago, and having an established base of teachers to seek out for advice helped me feel more comfortable here." Varsity football coach and weight-training instructor Coach Inscore went to school during the 80s when the experience was much different: "Vibrant clothing, big hair, and disco music were very popular when I was a student. The block schedule had not been implemented, meaning we had seven classes each being fifty-five minutes long."
When asked about what motivated these teachers to come back, the responses varied, but one thing remained consistent: their love for Millbrook and our community. "Family is very important to me, and I always knew I wanted to come back to Raleigh after graduating college, so my alma mater was a natural choice," said Mrs. Beach on her decision. Past faculty members were also able to inspire current teachers like Coach Inscore: "I absolutely loved my football coach, Earl Smith, because he cared about us as people and strived to get the best out of each and every one of us. He was the main reason I decided to start coaching for Millbrook." The important responsibility of teaching a future generation helped to draw Mr. Crawley towards becoming one himself: "Being able to share knowledge is a very powerful thing that can hopefully resonate with the students I teach to make them more well-rounded people. I've personally always felt a calling to teach from a young age." It is likely that we do not need to look far to find the next great teachers, administrators, and coaches for Millbrook's long-term success. You should not be surprised to see your classmates, team members, and friends leading the next generation of Wildcat learners in the future!
About the Writer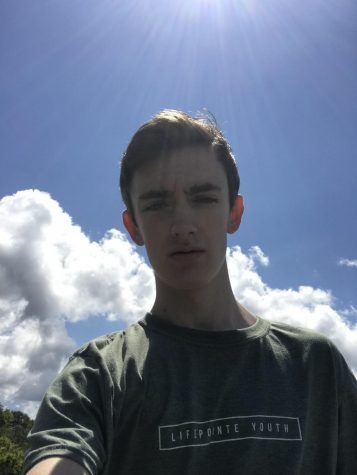 John Robbins, Section Editor
Hi everybody! I'm John Robbins, and I am back again for my second year on the Cat Talk staff. I am a senior at Millbrook, and when I am not getting the...