National Rescue Dog Day: Adopt now!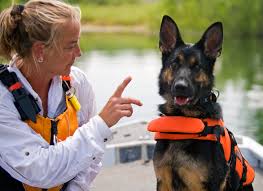 Zoe Werner, Staff Reporter
May 20, 2020
With all the time being spent at home right now, the number of animals being adopted and fostered is through the roof. Who is better to share quarantine with than a dog? The boom of adoptions is just in time for May 20th, National Rescue Dog Day, founded for the purpose of bringing awareness to the millions of dogs waiting to be adopted. 
  Approximately 3.3 million dogs enter shelters every year in the United States. They come from a variety of situations, such as abuse, abandonment, or homelessness. In the United States, there are about 70 million stray animals, some of which are unable to be taken into a shelter due to shelter overflow. Additionally, shelter overflow results in the euthanization of 670,000 dogs each year. Adoption allows mortality rates of rescue dogs to decrease. By adopting a dog, you are saving numerous more, by allowing availability in shelters. When spaces open in a shelter, euthanization is no longer necessary. Therefore, adopting a dog can save many lives, not just the life of your new furry friend. 
  In Raleigh, there are multiple shelters where you can search for a canine companion. Saving Grace Pet Adoptions is foster-care-based. Some of the animals are placed in foster care, while some remain on the main farm. This way, euthanization is not necessary. Saving Grace operates on a no-kill policy, similar to Second Chance Pet Adoptions. Both adoption agencies operate using the foster care system, so if you do not want a permanent dog, being a foster parent may be the choice for you! 
  Canine foster care is the temporary care of a dog, often until an adoptive family comes along. This is a great option to see how a dog fits into the dynamic of your family or if you are unable to commit to being a permanent home. Sometimes, foster families love their temporary dogs so much, they adopt them!
  If you have been considering adopting or fostering, why wait? This is a day devoted to rescuing dogs. It is the perfect opportunity! If interested, visit the website of a shelter near you, and find a lovable addition to your family!