Honoring Chadwick Boseman and the legacy he left behind
  On Friday, August 28, a legacy passed away. His name was Chadwick Boseman. He had been battling colon cancer for the past four years and died at the age of 43. His death left many of his supporters distraught after seeing a Twitter post confirming he had passed away. Chadwick Boseman was well-known for playing the main role in the movie "Black Panther"  as king of Wakanda. He is, to say the least, a force to be reckoned with.
  Chadwick Boseman earned a Bachelor of Fine Arts in directing from Howard University, a historically black college, before graduating from New York City's Digital Film Academy. In 2008, he moved to Los Angeles, California, to pursue his acting career. In the 2013 film "42," he played the role of legendary baseball player, Jackie Robinson. He also made notable appearances as King T'Challa in the following Marvel films: "Captain America: Civil War,"  "Avengers: Infinity War," and "Avengers: Endgame." Before he died, he had the opportunity to play the role of Thurgood Marshall, who is known for being the first African-American Supreme Court justice. 
  Behind the scenes, he was undergoing major surgeries and intense chemotherapy sessions. Despite being diagnosed with stage three colon cancer in 2016, he continued to bring black characters to life through his phenomenal acting abilities. Chadwick Boseman's death at 43 has certainly raised concern over the screening of this type of cancer. Researchers hope that his passing will make more people aware of the many unknowns still to be discovered about this disease. It is clear that Boseman intended to keep his personal life out of the media as the details of his cancer journey were limited. In addition, he married Taylor Simone Ledward just months before he passed away, leaving behind his beloved wife. 
  This news is a tragedy, but his fans will forever remember him as the superhero that he impersonated throughout his acting career. When she described her initial reaction to Boseman's death, senior Felicity Colin said, "I felt devastated because he was such a role model for the black community. He boosted my confidence and made me feel like anything was possible." As we continue to mourn the loss of Chadwick Boseman, remember this: Wakanda Forever!
About the Writer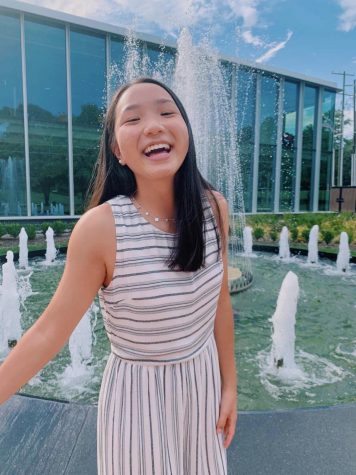 Hannah Hortman, Staff Reporter
Hey, Cat Talk reader! I am Hannah, and this will be my second year on staff. As Junior Class Vice President, I am thrilled to be working with my fellow...