Second stimulus talks stalled in Congress
With the stock market sky-rocketing to all-time highs in the past six months, many people are under the impression that the economy has rebounded. However, with the official unemployment rate at 10.2 percent, and many small businesses forced to permanently close down due to Covid-19 restrictions, many Americans are awaiting a second stimulus package to help them through this pandemic. Most states and counties are continuing to limit the capacity inside certain businesses or outlining that they stay shut down. Until recently, North Carolina maintained "phase two" of our reopening plan which mandated that gyms, bars, bowling alleys, and entertainment venues stay closed. While some establishments, such as gyms, are beginning to reopen, a study led by the economic institute at Stanford University found that up to forty-two percent of the layoffs experienced during the pandemic may become permanent. Most economists agree that the true unemployment rate is likely higher than the one reported because a significant number of business-owners not receiving income are not included for various reasons. While both parties agree that more cash relief is necessary during the pandemic to help struggling families, certain details of the bill have completely stalled talks in Congress for an extended period of time. Both houses of Congress have taken a vacation from their duties and will return to Washington from September 8-14th.
Two of the most contentious issues being debated on within the new stimulus package include funding for the U.S. Postal Service and the amount of extra unemployment benefits to include. Republican senators are hesitant to continue to balloon the national debt with spending and would like to cap the total cost of the bill at one trillion dollars. In contrast, the Democrat-controlled House passed a more expansive bill roughly three times that cost, while including funding for the postal service. Nearly half of Americans plan to vote absentee or by mail in the upcoming presidential election, which is why it is important to make sure post offices around the country are prepared for the influx of ballots. Trump voters are twice as likely to say they will vote in-person according to a recent poll from USA Today.
On the topic of unemployment, Democrats want to continue the extra six-hundred dollar per week provision while Republicans would like to cap it at seventy to seventy-five percent of what people originally earned. Advocates for the latter version of the bill cite evidence that a significant majority of people receiving unemployment insurance are earning more than they would be working. Political analysts say that despite the contentious rhetoric, a compromise deal is likely to be reached by the end of the month. In the first version of the bill, only families with children under the age of seventeen were eligible to receive five-hundred dollars cash from the government. This excludes college students, but a majority of Millbrook families, including nearly all with underclassmen, were able to receive this money in the mail. Law and Justice teacher Mr. Segal weighed in with his thoughts on the potential stimulus: "Our government is always willing to give financial breaks to the people who need it the least in this country, so anything we can do to help out families who are struggling right now is a big help." Hopefully, the second package arrives soon and includes more money to help get our community members and favorite local businesses through this difficult time.
About the Writer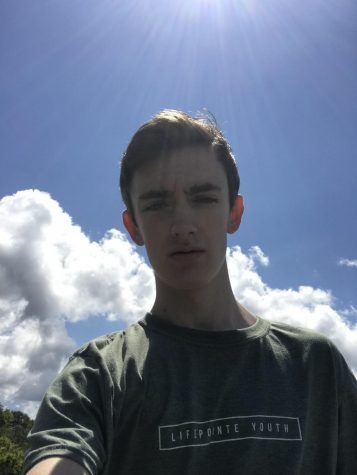 John Robbins, Section Editor
Hi everybody! I'm John Robbins, and I am back again for my second year on the Cat Talk staff. I am a senior at Millbrook, and when I am not getting the...