Living Fit: The study of Homeopathic medicine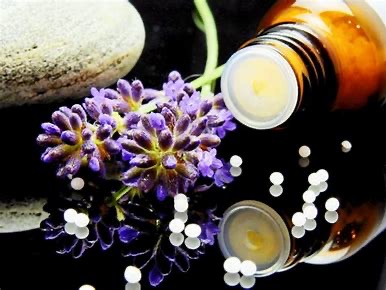 Homeopathic medicine is a branch of alternative medicine based on the belief that the body can cure itself.  The study has been around for centuries and is common in areas that do not have access to modern medicine. Many homeopathic products come from natural substances, such as plants, herbs and minerals. These products can be made as gels, ointments, drops, or creams. The real question is how does homeopathy work? 
  A common understanding in homeopathy is "like cures like." This means that something that brings about symptoms in a healthy person, can treat an illness with similar symptoms. With that being said, the body's natural defenses kick in, and the affected can be healed. Homeopathic treatments can be used for a wide variety of health issues. Allergies, migraines, and depression are just a few of the many illnesses that can be treated with homeopathy. Feeling stressed? Chamomile tea can help relax, magnesium can calm anxiety, and arnica is used in gels to help soothe aching muscles. 
  When asking the question whether homeopathy really works, it brings mixed feelings and thoughts. Studies show that natural remedies are helpful in treating or healing illness, while other studies show that they do not. Many critics have talked about the placebo effect, meaning that the remedies only work because the patient thinks that it works, but in reality it does not. The placebo effect can make the brain briefly relieve the pain or symptoms. Many doctors do not believe in homeopathy because the laws of homeopathy do not agree with chemistry and physics. They argue that medicine with no active ingredient should not have an affect on the body.  
  Although some scientific studies have shown that homeopathic medicine is not effective, many people do believe that it is a good way to heal themselves naturally. Senior Faith Hargrove said, "Homeopathy seems very helpful in some instances. Even though some doctors believe that it is not effective, it is a better way to naturally heal yourself." Homeopathy is not a full replacement to healthcare. If someone is dealing with serious health issues, then maybe homeopathy is not a good choice. It is good to check in with a health provider to see if natural medicine is a good option. 
  If you or someone you know wants to try out homeopathic remedies, make sure to check in with your doctor first.