Supreme Court justice, Ruth Bader Ginsburg, dies at 87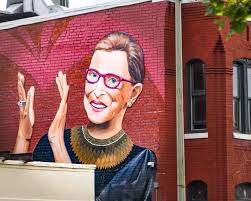 Supreme Court Justice Ruth Bader Ginsburg passed away last night at the age of 87 due to complications from metastatic pancreatic cancer. She lived a remarkable life and was only the second woman ever to serve on the US Supreme Court. She is a role model for women everywhere, and her legacy will live on forever.
  Ginsburg has a fascinating career timeline. She began her sixty-year career in 1959 as a law clerk to a judge in the US District Court in the Southern District of New York. She then began to dabble in education, as a research associate and associate director at Columbia Law School in 1961, before transferring to Rutgers University School of Law. In 1972, she returned to Columbia University School of Law and was the first woman hired with tenure, a major milestone for women all over the world. It was during this time that she also began serving as general counsel for the American Civil Liberties Union and a Fellow at the Center for Advanced Study and Behavioral Sciences in Stanford, California.
  In 1980,  Ginsburg was appointed as a judge of the US Court of Appeals for the District Columbia Circuit. After thirteen remarkable years in the position, she received one of the highest honors ever received by an American woman and was sworn in as Supreme Court justice by former US President Bill Clinton, filling the seat of former Justice Byron White. While a part of the Supreme Court, Ginsburg has held a deciding vote in many historical decisions and dissents. 
  Over the years, Ginsburg has received many honors and awards. She was inducted into the National Women's Hall of Fame in 2002, and in 2010, she received the American Bar Association Medal, the highest honor provided by the organization. Just last month, Ginsburg was selected as the 2020 recipient of the National Constitution Center's Liberty Medal, with reasoning cited as "her efforts to advance liberty and equality for all."
  While Ginsburg was a truly outstanding woman, she was no stranger to health issues. Within the past few years, she has received news coverage for undergoing multiple treatments for pancreatic and lung cancer, receiving a stent in her right coronary artery, fracturing three ribs, and enduring nonsurgical treatment for a benign gallbladder condition. Nevertheless, she persisted through all of these conditions and continued to play an active role in the US Supreme Court.
   In a sixty-one-year career, Ginsburg has accomplished many wonderful things and is seen as a trailblazer and role model for women and girls everywhere. Ginsburg was never afraid to stand up for what she believed in and to speak her mind on important topics that have impacted the way we live today. She leads the pack of the fight against gender discrimination and has successfully argued in six landmark Supreme Court cases. She is an inspiration to all and will be dearly missed. 
About the Writer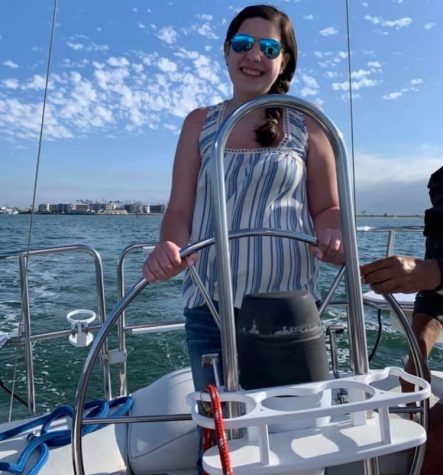 Maggie Cargile, Editor-in-Chief
Hey, Cat Talk readers! My name is Maggie Cargile, and I am so excited to serve as Co Editor-in-Chief this school year. It is my third and final year on...