How Giannis posted a record-setting MVP season
NBA star Giannis Antetokounmpo has won his second MVP award after an incredible regular season in which he averaged nearly thirty points per game. This is Giannis's second straight year winning the award, and he managed to improve in a few major statistical categories. Giannis won the award by posting 13.6 rebounds and 5.6 assists per game while playing great defense on the other end. Leading his team, the Milwaukee Bucks, to a 56-17 record, Giannis dominated his opponents throughout the season to help the Bucks get the top seed in the Eastern Conference. Giannis played in all sixty-three games for the Bucks during the regular season and posted similar numbers during Milwaukee's run into the second playoff round.
Many of the final award winners have posted huge numbers from Jordan to Shaq, but what makes his year special is how little time he needed on the floor to do it. Giannis averaged 30.4 minutes played each game, which happens to be the lowest number for any MVP award winner in history. This is less than the next-lowest MVP award winner (Stephen Curry in 2015) by a full minute and a half. Although Giannis is undeniably one of the best players in the NBA, the Bucks front office has constructed a roster that perfectly fits his playstyle. Defenses are forced to choose between double-teaming Giannis when he drives to the basket or leaving his teammates open to shoot behind the three-point line. This helped the Bucks to win 76.7 percent of their games during the season, and many of these ended up being early blowouts where Giannis was not needed in the fourth quarter. If the "Greek Freak" was on a lesser team that needed him to play more complete games, his numbers would be absolutely monstrous.
After such great regular-season play, many fans were disappointed with the Bucks in the playoffs after they were defeated by the Miami Heat in five games. NBA analysts reacted by blaming Giannis for his shooting troubles and low free-throw percentage in the series. This somewhat undermined what had been a great year from the Bucks organization. Milwaukee is under pressure to win a championship now more than ever as Giannis will have the opportunity to enter free agency next offseason. There are rumors that Antetokounmpo will sign with teams such as the Heat, Raptors, and Mavericks, but he himself has given no indication that he is planning to leave Milwaukee. Junior Reese Carter, who is a Bucks fan, thinks the team needs to add another piece to truly contend for a title: "I think the organization needs to show Giannis that they are putting an effort into winning a ring, by trading for someone like Jrue Holiday to play point guard. Our guy Bledsoe is not getting it done when it matters." Meanwhile, as the NBA Finals are approaching, Giannis will be more motivated than ever to take his game and the Bucks to the next level in 2021. He just might need more time on the court to do it.
About the Writer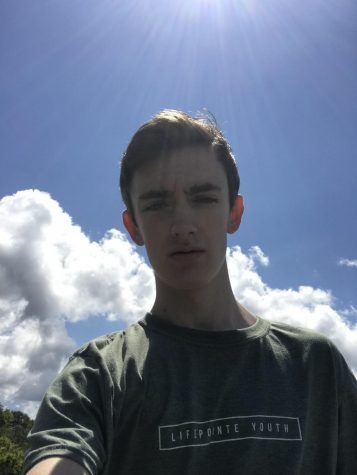 John Robbins, Section Editor
Hi everybody! I'm John Robbins, and I am back again for my second year on the Cat Talk staff. I am a senior at Millbrook, and when I am not getting the...