Where are they now: Dance Moms cast
  It is difficult to fathom that it has been almost ten years since the first episode of Dance Moms premiered.  The series centered around the elite competition team at the Abby Lee Dance Company in Pittsburgh, Pennsylvania. Not only did the show chronicle the triumphs and pitfalls of the young dancers, but it also showcased their mothers' sometimes-hostile interactions with each other and the tough-love teachings of Abby Lee Miller. The cast, although they have gone in separate directions, has remained quite busy in the years since the series ended.
  Abby Lee Miller has had a rough time since the series concluded. In 2016, Miller pleaded guilty to felony bankruptcy fraud and was sentenced to spend one year and one day in federal prison. While she was released early from her sentence, her troubles continued. Upon her release, Miller was rushed into an emergency spinal surgery, which turned out to be linked to Burkitt Lymphoma. She is now cancer-free, but unfortunately, is now paralyzed and confined to a wheelchair. Despite this, she continues her passion for coaching young dancers.
  Maddie Ziegler, who could almost always be found "on top of the pyramid," has found quiet success outside of the series. She is a published author, holds a partnership with Fabletics, has worked with Sia on numerous projects over the years, and is also slated to star in Steven Spielberg's upcoming remake of West Side Story. Her sister, Mackenzie Ziegler, continues to work at her music career and has a new-found fanbase on TikTok. Maybe the biggest and most unexpected star to come out of the series, Jojo Siwa, has taken the tween world by storm, with loads of merchandise and a bubbling music career. 
  Chloe Lukasiak continues to dance to this day. Senior Emily Robinson said, "Chloe was my favorite dancer on the show, and I stopped watching after she left. I have not heard much out of her since she left the series however, I hope she is doing well." Following her abrupt departure, Chloe joined ALDC rival, Studio 19 Dance Complex, and documented her adventures for fans on her YouTube channel. Chloe briefly returned to the series for a two-part special in season seven and is now a sophomore at Pepperdine University. Nia Sioux just began studying at UCLA and continues to work on both her acting and music career. Kalani Hilliker has ventured into fashion since leaving the show. She currently has both a line of socks and prom dresses for sale online and in select stores. 
  While many cast members are continuing their careers in Los Angeles, some have gone back to living normal lives. After the series finale, Kendall Vertes moved back to Pittsburgh and is currently a member of the Varsity Women's Golf Team at her high school. After leaving the series, Brooke and Paige Hyland retired from dance. Paige is currently a sophomore at West Virginia University, and Brooke is living in Los Angeles working in public relations. Brynn Rumfallo is currently on the dance team at nearby Wake Forest High School.
  As far as the moms go, most have kept busy trying to maintain their families and manage their daughter's blossoming careers. Many can be found on Instagram filming promotional material for various products, and the original moms are planning to start a podcast in the coming months.
  The former cast members are all in different places in their lives. Some are continuing to dance and grow their professional resumes, while others have chosen to return home and become normal teenagers. Regardless of what they are currently up to, each and every dancer on the show has had a lasting impact on fans.
About the Contributor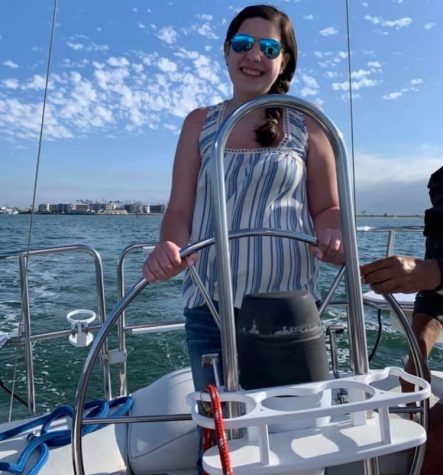 Maggie Cargile, Editor-in-Chief
Hey, Cat Talk readers! My name is Maggie Cargile, and I am so excited to serve as Co Editor-in-Chief this school year. It is my third and final year on...