This Day in History: Commemorating 49 years of Disney World
  Today marks the forty-ninth anniversary of the self-proclaimed happiest place on earth, Disney World. The beloved theme park first opened its doors on October 1, 1971, in Orlando, Florida. The park was dreamt up by Walt Disney following the success of Disneyland in Anaheim, California, which opened sixteen years prior. The park is divided into four sub parks: Magic Kingdom, Epcot, Hollywood Studios, and Animal Kingdom. The theme park also houses two waterparks, many hotels, a collection of golf courses, campgrounds, and numerous other entertainment venues.
  While the parks did not open until 1971, Walt Disney had been cultivating plans for a second theme park to supplement the existing Disneyland. The location of the parks was determined based upon the fact that only five percent of Disneyland's visitors came from east of the Mississippi River when at the time 75% of the US population lived there. In May 1965, Walt Disney had officially purchased 30,500 acres of land in Orlando, Florida. However, he passed away shortly after due to lung cancer and was unable to see the completion of his project. In 1967, Roy Disney (Walt Disney's brother) officially took over the project and saw it through to the completion of Magic Kingdom, which opened forty-nine years ago today.
  When the park opened its doors, it was not nearly as expansive as it is today. Magic Kingdom opened its gates first out of all four parks, and while the park has added many new attractions over the years, many of the signature rides have been in place since opening day. These include classics such as The Haunted Mansion, "It's a Small World," Jungle Cruise, and Peter Pan's Flight. Magic Kingdom was the main park until 1982 when EPCOT Center opened. The sub-park was originally conceived as "Progress City;" however, this vision quickly became outdated in the 1990s, and the original educational attractions started getting phased out and replaced with more thrilling attractions. A third park, Hollywood Studios (originally Disney-MGM Studios), opened in 1989, and a fourth park, Animal Kingdom, opened in 1998.  In addition to four theme parks, the park is also home to two water parks: Typhoon Lagoon and Blizzard Beach. 
 Senior Victoria Woollen said, "I love Disney World so much because it allows me to stay a child and makes me so happy whenever I am there. It is like all the stress just leaves my body. It also allows the childish creative side of your imagination to run wild, which I absolutely love!" The parks are beloved by many and have thousands of loyal visitors every year. In fact, in the near half-century, since the park opened, it has only closed seven times. These times include Hurricane Floyd and the aftermath in 1999, the 9/11 terrorist attacks in 2001, and the noble COVID-19 outbreaks in 2020. The parks are just now slowly beginning to reopen, and long time fans are rescheduling their visits and adjusting to new safety protocols. The parks are cherished by many and bring such joy into the minds of fans who attend the park from all over.
About the Writer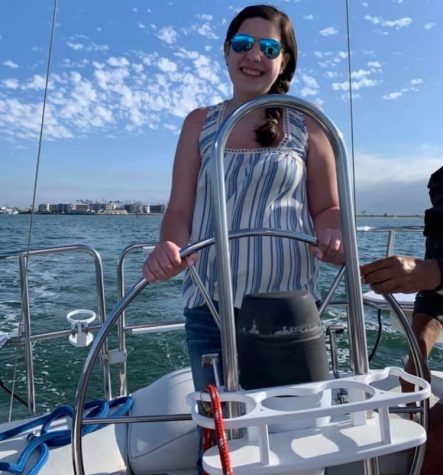 Maggie Cargile, Editor-in-Chief
Hey, Cat Talk readers! My name is Maggie Cargile, and I am so excited to serve as Co Editor-in-Chief this school year. It is my third and final year on...