The Brook Cook: Celebrating National Chocolate Day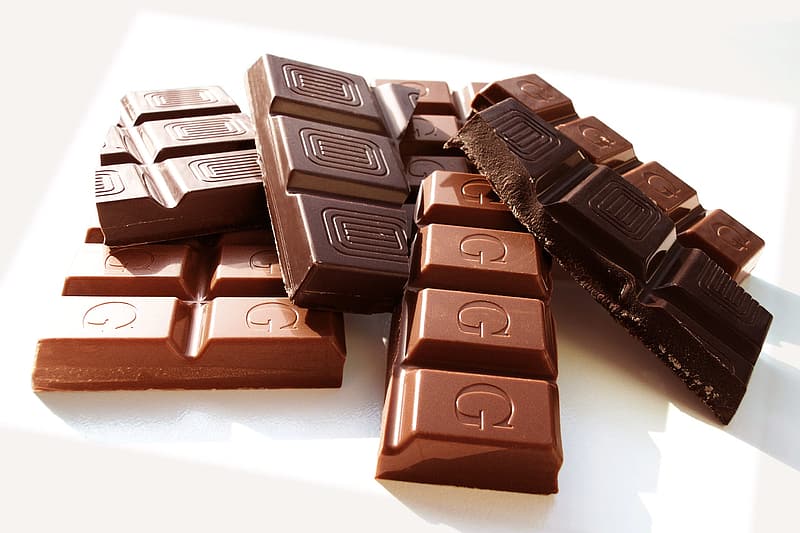 Calling all chocolate lovers! Today is National Chocolate Day, and there is no better occasion to indulge in some well-deserved chocolate treats. Like millions of people, the DeLuna twins are die-hard chocolate lovers. Senior Urielle DeLuna cannot pick her favorite as she enjoys "milk, dark, or white" chocolate. She said, "Everything about [chocolate] is just perfect and brings me joy." 
  Chocolate does not have to be limited to dessert! Raw cacao powder, which is naturally unsweetened, or regular cocoa powder, can be a great addition to breakfast meals such as oatmeal, pancakes, and smoothies. Another incentive to eat cacao and dark chocolate is that they actually contain antioxidants, which can protect your body from harmful unknown substances. This chocolate banana smoothie is a great nutrient-dense breakfast or snack to cure a chocolate craving.  In celebration of today, the recipe is pretty chocolatey, but senior Gabrielle DeLuna's advises that "adding a bit of chocolate makes everything better." Feel free to add ingredients like spinach, fruit, seeds, cinnamon, or use less liquid to make a smoothie bowl. The only prep beforehand is to freeze super ripe bananas. Freezing bananas adds creaminess and natural sweetness. The recipe takes under five minutes to make; it could not be more simple!
  Ingredients:
*one to two frozen bananas
*one tablespoon of cacao/cocoa powder
*one tablespoon of peanut or almond butter
*one to two cups of water or milk
*handful of ice
*one teaspoon of cacao nibs (optional, but makes it extra chocolatey)
Steps:
Add all the ingredients to a blender and blend until smooth and creamy!
  Now that the smoothie or smoothie bowl is in order, toppings are a must! What better way to top a chocolate smoothie than with chocolate granola. Granola can be used in a multitude of ways: as a topping, cereal, or a crunchy snack. 
  Ingredients:
*One cup of oats
*A half-cup of nuts/seeds
*A quarter teaspoon of salt
*Two tablespoons cacao/cocoa powder
*Two tablespoons of oil
*Two tablespoons liquid sweetener
*Two tablespoon chocolate chips
  Steps:
Preheat the oven to 350 degrees Fahrenheit. 

In a bowl, stir together the dry ingredients.

Add the sweetener and oil to the bowl and thoroughly stir the mixture.

On a lined baking sheet, add the granola. Place in the oven for twenty to thirty minutes and stir it halfway through.

When finished, leave to cool for at least ten minutes and add the chocolate chips! Leftovers can be placed in an airtight container for future use!
No celebration of National Chocolate Day is complete without dessert. This recipe for double chocolate chip peanut butter cookies is delicious! 
  Ingredients:
*one egg
* one-half cup of peanut butter
* one-third cup of sugar or maple syrup
*a quarter teaspoon of vanilla extract
*pinch of salt
*two tablespoons of cacao/cocoa powder
*one-half teaspoon baking soda
*one-third cup chocolate chips
  Steps:
Preheat the oven to 350 degrees Fahrenheit.

Mix the egg, peanut butter, vanilla extract, and coconut sugar in a bowl.

Add the cacao powder, baking soda, and salt to the bowl.

Stir the dough until fully combined and fold in the chocolate chips. 

Take a tablespoon of the dough and evenly space the dough on a baking sheet. Use a fork to mark the cookies with a criss-cross pattern, and bake for about ten minutes.
  Every once in awhile, it is okay to indulge and treat yourself to chocolate and some sweets. Try one of these delicious chocolate recipes and get cooking with The Brook Cook!
About the Writer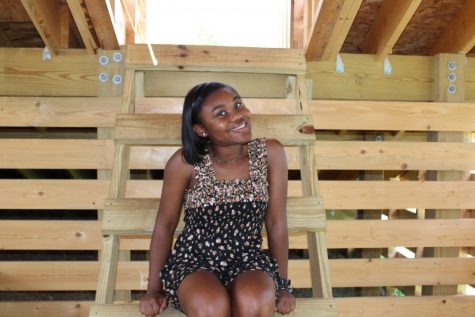 Justine Hooker, Section Editor
Hey, y'all! I'm Justine, and I am a senior this year at Millbrook. It is so great to be writing for the Cat Talk for my third year! At school, I am a part...