The Brook Cook: Enjoying restaurants meal kits at home
  The onset of the pandemic caused many restaurants to close their dine-in services and revert to take-out and delivery options. However, as some restrictions are lifted, many restaurants have reopened their doors for the addition of safe dine-in options. Families have different circumstances and some may not be ready to dine in at restaurants just yet, but there is another option! Many restaurants are offering build-your-own meal kits. These kits are a great way to support restaurants and still be creative in the kitchen. 
  Whether it is Taco Tuesday, Taco Thursday, or any other day of the week, tacos are always a delicious and easy meal.  Bartaco, located in North Hills, has a taco pack perfect for families. It makes sixteen tacos, comes with two taco fillings, chips, salsa verde, and three sides. There is an abundance of filling options for every kind of eater since choices range from chicken, oysters, carnitas, falafel, and cauliflower. Any of these fillings would be delicious with any variety of available sides including beans, rice, chipotle slaw, cucumber salad, street corn, and more. Depending on your location, taco kits can be delivered or picked up at the restaurant to-go. There is essentially no cooking involved, and all the ingredients are ready to be assembled. Turn your kitchen into a taco bar, mix up the combinations, and take advantage of Bartaco's meal kit!
 Making pizzas at home is a way to bond with your family.  Senior Caroline Cabaniss said that she and her family do "make-your-own pizzas with a toppings bar about once a week." Blaze Pizza is a fast-fire'd pizza restaurant with locations in Garner and Morrisville that have DIY kits to make pizza at home since safety is still a concern when venturing out. They have one, two, and four-person kits available. Caroline said, "Everyone likes their pizza differently, so we have a lot of different toppings." Blaze Pizza provides the dough and is tailored for a personalized experience. Families choose seven of their favorite toppings from the restaurant's extensive list to be included. They list the instructions on how to cook the pizzas on their website. Blaze Pizza makes dinner at home simple: shape your dough, put on your toppings, set it in the oven, and enjoy!
   The holidays are around the corner, and baking and decorating holiday cookies is a favored tradition for many families. Baking from scratch can be difficult for some home chefs since the scientific nature of baking can lead to mistakes in the kitchen. Since failed baking attempts can cause frustration, having cookies that are ready to be decorated can make for a more relaxed experience during the holidays! Located in Raleigh on Lead Mine Road, Southern Sugar Bakery is a custom cookie company that is offering a sugar cookie decorating kit this fall. It includes twelve undecorated cookies with leaf, sweater, and coffee mug shapes. You are also provided with a tub of royal icing, four gel food colorings, sprinkles, piping bags, and cards for the recipe and tips. Southern Sugar Bakery is making the holidays merrier by giving customers the fun of decorating cookies without the stress that comes with baking them. Head over to the bakery's website to purchase a Happy Fall Cookie Kit, and have fun decorating with your loved ones this season!
  Whichever family kit option you choose, try to experiment with new flavor combinations or attempt an intricate cookie design. Food can bring people, so be creative in the kitchen, relax, and enjoy your loved ones during these unprecedented times.
About the Writer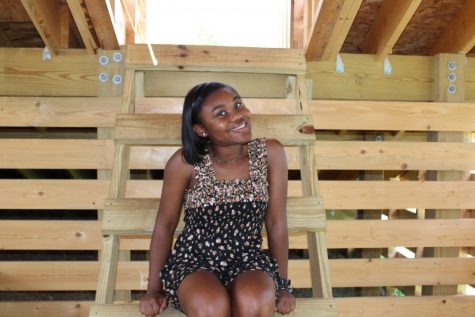 Justine Hooker, Section Editor
Hey, y'all! I'm Justine, and I am a senior this year at Millbrook. It is so great to be writing for the Cat Talk for my third year! At school, I am a part...