How Coronavirus is changing Black Friday
Is Coronavirus finally going to be the thing that turns Black Friday into an online event? With Black Friday approaching and COVID still spreading, many people are left to wonder what will happen to this event, and how it will work going forward.   Because we are still in the middle of a pandemic, retailers have adopted alternatives for holiday shopping to keep both customers and employees safe. Stores are avoiding the rush of customers that crowd stores on the Friday after Thanksgiving.
According to a survey from Deloitte, nearly 51% of shoppers feel anxious about shopping in-store during the holidays, and 64% of their budget is expected to be spent online. A number of stores have left behind the tradition of opening up on Thanksgiving night and will be closed that day instead. Although they may be closed for an in-person experience, they will still be open online, and the deals will still be offered. Even though Black Friday usually begins midnight the day after Thanksgiving, many of the deals have already started in October. Many stores have started earlier to give people more time to buy because there is a decline in in-store purchases. Curbside pickup is also being used and is a very safe alternative to going in store. Local businesses are also offering innovative shopping promotions, including pre-booked shopping times and free gifts. Some stores such as Target and Walmart are allowing customers to book private two-hour shopping appointments for small groups.
Although many stores are making sure people do not forget about their online stores, some will still be open for people to shop in person. Customers will be required to wear face masks and socially distance, since nearly all national retailers require these precautions for entry. Senior Uchenna Onyebuchi said, "Even though Black Friday is mostly online now, I am going to be shopping in person. In person is more fun and gives you a better look at what you are buying." Businesses such as Walmart, Target, Home Depot, Lowes, and Best Buy will be open for people to shop their best deals in person.
Even with all of the unique ways retailers are trying to make Black Friday work, this will be the most unusual one ever. COVID is constantly changing everyday tasks, and it is important to keep up with safety protocols. If you or anyone you know plans on shopping in a store, make sure that masks are being worn and social distancing is being practiced, and do not forget to wash your hands.
About the Contributor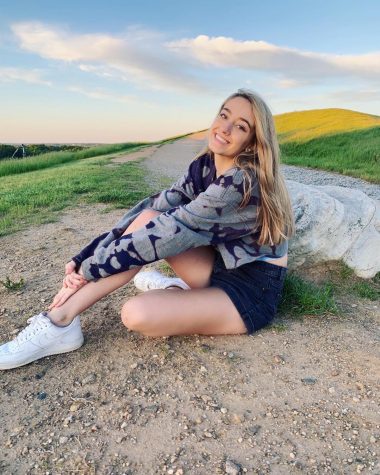 Gabrielle Phillips, Section Editor
Hey, y'all! My name is Gabrielle (or Gabby), and I am a senior this year! This is my second year on the Cat Talk staff, and I could not be more excited!...