How the Brooklyn Nets went from a punchline to title contenders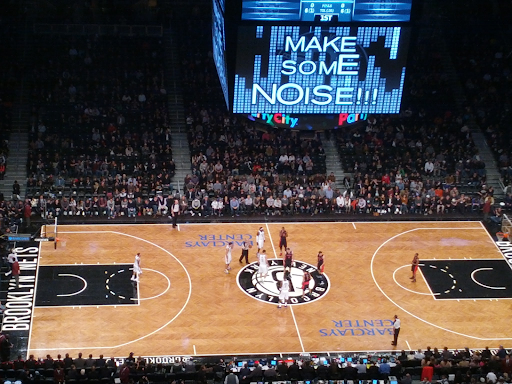 In the summer of 2019, free agency was afoot, with free agent Kevin Durant fed up with the Warriors front office and Kyrie Irving looking for a new place to call home. The Brooklyn Nets had enough cap space to sign both and decided to pounce as the deadline to sign players drew near. On that consequential day in June, the Nets signed both stars to four-year deals worth a whopping $305 million in combined salary. Durant was coming off an Achilles tear, and the Nets medical team knew that it would take a full year of recovery for him to see the floor again. However, the organization was willing to be patient, and they are seeing their investment pay off now, with Durant and Irving both on the court together this season. The team originally had a lot of depth with Caris Levert, Jarrett Allen, and Joe Harris: all underrated players that contributed to winning. Yet the team saw another opportunity to stack their lineup when James Harden requested a trade out of Houston. Brooklyn went all-in for the former MVP, trading Levert, Allen, three first-round picks, and four pick swaps to Houston in the deal. With multiple future Hall-of-Famers headlining the starting lineup, an esteemed head coach in Steve Nash, and a wide-open Eastern Conference, this Nets team is ready to win now.
Based on how well the team has been run recently, and their attractive location in New York City, you would think that the team has always been great. However, the last time the Brooklyn Nets were a truly relevant NBA team, they still played in New Jersey with Jason Kidd and Vince Carter as the team's stars. After middling success following their departures, the Nets swung for the fences and traded a huge package of draft picks in exchange for two aging legends: Kevin Garnett and Paul Pierce. Unfortunately, they did not just strikeout, they completely imploded. Their two stars soon left them with no draft picks or young talent to replace them and from 2016 to 2018 the team averaged the second-lowest win total in the league (23). The Nets became a punchline around the league, and their former general manager Billy King was fired as a result of the fallout from that still infamous trade. Their replacement, G.M. Sean Marks, was able to develop a winning culture that resonated with Durant and Irving during their free agency period.
The new trio is off to a great start this season, leading the Nets to the second-best record in the East and it seems they are just getting started. As of February 23, all three stars are averaging career highs in three-point percentage while maintaining their high scoring numbers this season. Harden, in particular, leads the league in assists with 11.1, in part due to sharing the ball with the best teammates of his career. The team has now won seven games in a row during a tough stretch of their schedule, including victories against the Lakers and Clippers without Durant, who is nursing a minor injury. Senior Keegan Conigliaro believes the Nets could be a nightmare for the league when Durant comes back: "They are already 8-5 without one of their best players so should be even better in the future." Keegan also said he thinks they need to pick up "a center not named DeAndre Jordan" to improve their title chances. Only time will tell if the Nets can bring a championship to Brooklyn, but one thing is certain: it will be fun to watch them try.