Breaking News: Dr. Seuss Books Stop Publication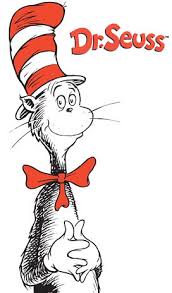 Publication on six Dr. Suess books has ceased due to racist and insensitive language and imagery. The decision to stop the publication and sales of the books was made last year, but the announcement was released on March 2, 2021, the author's birthday. Dr. Seuss enterprises stated that stopping sales of the selected books is part of the plan to ensure that the catalog for Dr. Seuss catalog supports and represents all families and communities. 
 The discontinued books include The Cat's Quizzer, Scrambled Eggs Super!, On Beyond Zebra!, McElligot's Pool, And to Think That I Saw It on Mulberry Street, and If I Ran the Zoo.  
  Despite his popularity, it is not uncommon for Dr. Seuss books to be accused of including racist undertones. He has received criticism for his portrayal of non-white races in his children's books, advertisements, and propaganda illustrations. Many school districts nationwide have begun using more diverse reading lists instead of the previous lists, heavy with Seuss books. The National Education Association founded Read Across America Day and have recently begun encouraging diversifying reading lists after discouraging children from reading Seuss altogether. However, his books remain incredibly popular and continue to be sold in more than 100 countries.