Not Just Headlines: Female Influence in the Millbrook Community
Women's History Month is celebrated in the month of March to acknowledge the accomplishments and achievements of women and recognize women who have paved the way for change in our country. Millbrook High School is especially unique due to the surplus of female teachers who are incredibly significant to the success of the school. They are recognized for being supportive, encouraging, and above all, influential for the student body. The Millbrook community is enhanced every day due to the hard work and dedication of female teachers, continually making an impact on the lives of their students. 
 Lauren Genesky teaches a variety of English courses, including IB English, and is the advisor for Key Club and Junior Class Council. She helps the Key Club organize service projects that benefit the community and help the members recognize the importance of helping others. She is recognized as being very hardworking, always going above and beyond when teaching and helping students individually. Mrs. Genesky is also known for her incredible kindness and respect towards students and fellow educators. She is a strong leader and serves as a role model for teachers and students alike.
   Laura Kost is an English and Speech teacher and the advisor for Freshman Class Council. Ms. Kost is an individual that never fails to brighten up a classroom. With her eternal energy and positive attitude, she makes each learning experience personal, catering to the needs of every individual student. She encourages students to be kind and thoughtful to others and hardworking, helping them live up to their potential. Ms. Kost never gives up on a student and with her positivity and caring nature, she is incredibly influential to her students.
   Ariana Cruz is the dance teacher, coaches the Millbrook dance team, and the advisor of the National Honors Society for Dance Arts. Ms. Cruz approaches teaching differently for each student, helping them to reach their different goals and ambitions. She cares about each student individually and is there to help with anything they bring to her. Senior Annie McCarthy said that "Ms. Cruz has had such an incredible impact on so many dancers at Millbrook. She creates such a welcoming and friendly environment in her classroom that makes everyone feel important! She truly knows how to help students grow and be their best selves." She is dedicated to sharing her love of dance with her students, going above and beyond, such as corresponding and organizing master classes for her dancers. 
   Women's History Month is a celebration of the accomplishments of influential women in our country. However, not every influential woman is a celebrity. Many women in our proximity have changed our school and community in substantial ways and make a difference in the lives of their students each day. Women's History Month is not limited to those in the headlines. Individuals in the community who make a difference in the lives of others should be celebrated and praised for their influence and dedication to making a difference. 
About the Contributor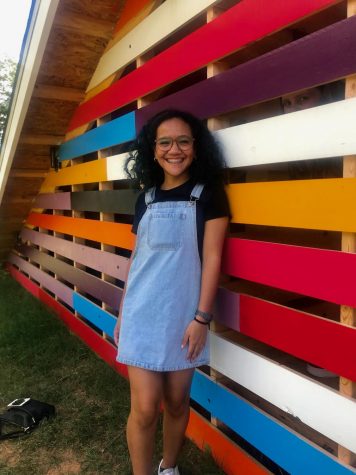 Tia Hunt, Web Design Editor
Hey Wildcats! My name is Tia Hunt, and I am super excited to be a part of the newspaper staff as the web design editor this year. Other than newspaper,...