The new normal for students and teachers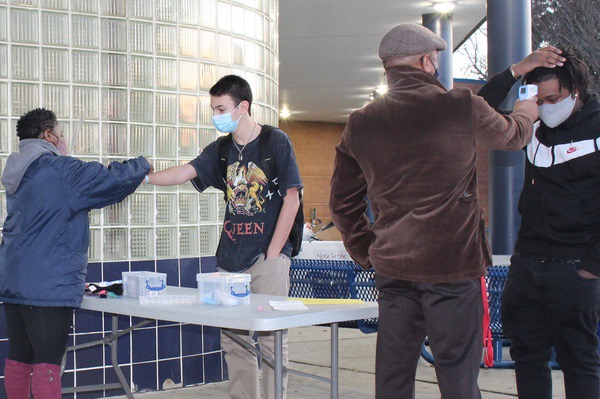 On February 17, all Wake County Public School System schools started allowing students to re-enter the building for in-person instruction after almost a year of virtual school. While school would not be the same, it still gave many students a choice to return to the building and to have some old feelings of normalcy rush back. There are many benefits to having the schools back open, despite the new rules that the schools have put in place in order to adapt to the changes. 
  As students started to return to school, some limitations were made as to how many people were allowed in the building at once. This was done by splitting all students into three different rotations, where only one rotation of students was allowed in the building each week. Although the rotations were planned prior to the start of going back in the building, WCPSS started on the second, or B, rotation of kids. 
  In order to keep everyone safe in the schools (including the students, teachers, administrators, etc.) all schools set specific rules in place for everyone to follow as they started this new journey. These rules included guidelines in social distancing procedures, as well as how to wear masks properly. Some of these rules include, following the markings on the floor of where to stand and what direction to walk, having a maximum of only ten to thirteen people in each classroom, completing a daily health screening before entering the building, always wearing a face covering except for the given time to eat lunch, and to sanitize hands frequently.
  Although some students were reluctant to re-enter the building due to their health and/or safety concerns, many students have overcome these fears and managed to go to school for their first and second rotations. As students went back to school, they also attained some benefits to being in the building for learning. These include, but are not limited to, a rise in student's grades, allowing students to be around more people in order to improve their social skills, the ability for students to meet their new teachers in person and create better relationships, and the ability to get instant feedback from teachers in-person and to feel more comfortable when asking questions. However, after the second rotation of kids returned for their next week to go in the building, we saw a drastic decrease in the weekly average of students, from 284.5 student average to a 202 average. Despite the decrease in students, sophomore Piper Finch shared some things she thought were helpful by going back in the building: "It was definitely very helpful to be able to become more focused." Now all we have to do is wait and see if the WCPSS Board of Education votes to send high school students back full-time, not on rotations, after Spring Break. As everyone is getting through these tough times in their own ways, try to focus on the positive things and do your best in any situation, by either returning to school or staying at home, to ensure that we all still keep education intact.
About the Writer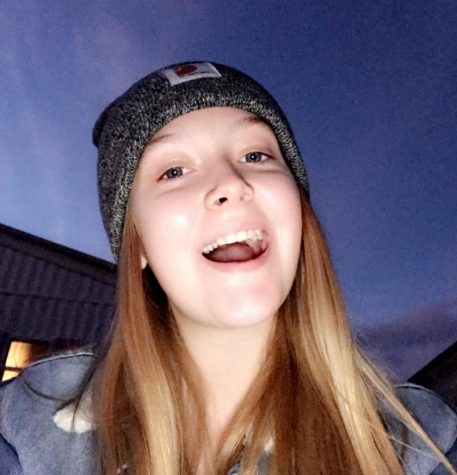 Lauren Jones, Staff Reporter
Hey everyone! My name is Lauren Jones, and I am currently a sophomore. This will be my first year on staff, and I am looking forward to it. I love watching...