Meet the Teacher: Sophia Cooper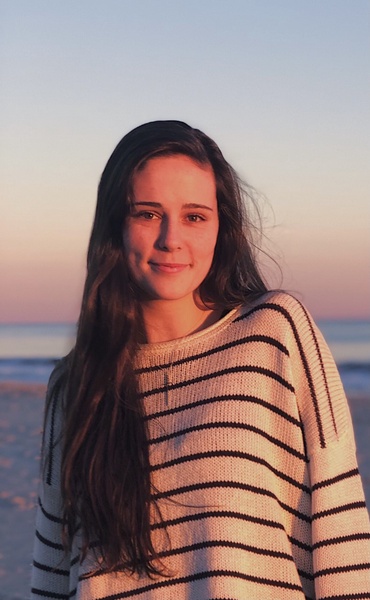 Coming into a new school with a new group of students as a teacher is already difficult enough, but with this past year's obstacles, it can become unimaginably tough. Having to build relationships with students and coworkers through a screen is something that was practically unheard of until the past year or so. Cat Talk spoke with new teacher Sophia Cooper to get her take on her first-hand experience with this.
 Ms. Cooper told us that she had recently graduated from Appalachian State University with a major in secondary English when she began at Millbrook. She was a student-teacher under another Millbrook English teacher, Ms. Kost. During her student teaching experience, she was able to learn a tremendous amount from Ms. Kost and was already comfortable with Millbrook when she became a full-time teacher here. Cooper added that "during a tumultuous time, the Millbrook family has welcomed me with open arms. As a beginning teacher, I have felt more love and support than I was prepared for." Way to go Wildcats for the warm welcome! 
  So much has changed this year, and adaptation is a skill that everyone has had to learn. Both teachers and students have adapted to online learning and although it has its ups and downs, everyone has persevered. Ms. Cooper explained that she has "amazing students" and an "amazing staff" that has had her back while trying to get on her feet this semester. "I love Ms. Cooper because she always has a positive attitude and makes class fun," sophomore Summer Yeates tells us, "I wish I had her class in person because she is such a genuine person and a teacher anyone would wish for."
  After jumping straight from student teaching into teaching full time, Ms. Cooper has done an amazing job transitioning. Lots of little road bumps got in her way, but she and her students were still able to prevail and make this first semester a great one.  "Overall, I am so happy that I was welcomed into the Wildcat family," Ms. Cooper said. Thank you, Ms. Coope, for giving each of your students such a great semester and English teacher.