Rising music artists from NC to check out
Living in the Triangle comes with many obvious perks, including beautiful scenery and proximity to a few prestigious universities. However, what many people do not know is that North Carolina and the Triangle, in particular, has become a hotbed for rising music artists and venues that will excite music fans for the future. When people think of artists that came from North Carolina, it is usually within the world of country music, as many of the genre's biggest stars, such as Luke Combs and Scotty McCreery, claim NC as their home state. However, artists within other genres, such as alternative rock, emo rap, and blues are on the rise, including Arson Daily, Weston Estate, Marco Luka, and Reese McHenry. Read on to find out more about these unique artists from NC and start listening to them before they inevitably blow up!
Weston Estate is a lo-fi alternative pop band that got started after an impromptu freestyle in a PlayStation party chat. The longtime friends started writing and producing music soon after while still attending high school in the Triangle area. Weston released a series of singles after signing a deal with Sony Music in late 2019, including "Close The Door" and "Hold On" which showcase the group's musical versatility and potential. Each single the band has realized varies wildly in its mood, instrumentation, and production while maintaining a familiar theme of love and heartbreak during young adulthood. One of the lead vocalists for the group, nineteen-year-old Marco Luka, has a budding solo career in the works featuring music clearly influenced by emo rappers like Post Malone and Juice WRLD. Some of his most well-liked songs by fans include "Paradise," "No More," and his most recent single "Pretty Little Lies."
Arson Daily is another alternative band, but this time hailing from the college town of Boone, whose music is most similar to mainstream alt-rock. The band frequently plays for local venues including two sold-out shows at the Pour House Music Hall in Raleigh. The no-nonsense rock band features plenty of guitar solos as well as lead vocalist Zack Dunham's rugged and bluesy voice throughout their song "Ride." Other popular songs by the group include "Tell Me," and "Bringing It All Back Home."
Last but not least, another artist that combines blues rock with folk elements is singer/songwriter Reese McHenry who has been performing in the Triangle for over a decade now. Her lyrics are very sincere and do not hold back on an emotional front, but bluesy grooves keep her music fun to dance to. Her most recent album No Dados has received critical acclaim from critics nationwide, and many of her fans on social media feel it is her best yet.
While many people prefer to listen to more popular artists in the national spotlight when they come to Raleigh, such as Taylor Swift and The Weeknd, it is great to support our local artists as well. Freshman Morgan Graney said that she would like to see more local or bigger alt-rock artists come to Raleigh in the future: "My favorite style of music is alternative rock or pop, such as Phoebe Bridges and Beach House, and it would be cool if they came to NC more often." Whatever style of music you listen to, there are plenty of talented local artists out there playing at nearby venues or posting their music online. Although it takes more effort to find them, it can definitely be worth it.
About the Writer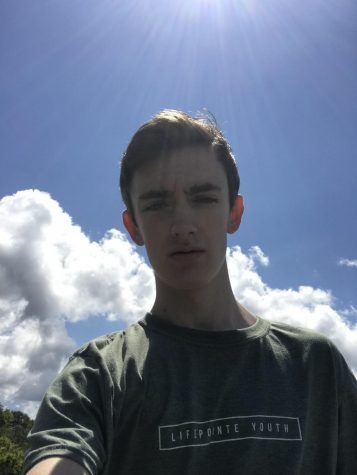 John Robbins, Section Editor
Hi everybody! I'm John Robbins, and I am back again for my second year on the Cat Talk staff. I am a senior at Millbrook, and when I am not getting the...