Millbrook seniors approach college decisions in a pandemic
  It is sad to see the Millbrook seniors leave, but it is time for our Wildcats to make their way onto the next journey of their academic careers. The only caveat is that this transition is during a pandemic. Many students felt left out of common senior experiences, traditions, and felt fearful about making a college decision. For senior Sabrina Johnson, applying to college during a pandemic was stressful: "It made me extremely nervous." It has made some more apt to stay in-state and others more excited to leave home. Senior Xavier Amaro was more than ready, saying he "wanted to go out of state even more because of quarantine." 
  There is no doubt that the pandemic changed the dynamics of applying, but it was not all bad. Senior Abby Van Kula said, "[The pandemic] made it a little easier to get into some of the schools I wanted to go to." That seems the case for many students especially since many colleges altered their admission requirements. The ACT, SAT, or other mandatory application supplements at most schools were optional. The majority of colleges said that opting not to provide those scores would not hinder their chances of getting in. This was a big relief for many seniors. However, if there is one thing college applications may have required is essays. With school being virtual at the time, the usual in-person teacher support for essays was not available. Xavier said, "It was a lot harder to have teachers review my essays because I could not drop by [their rooms]." 
  A big part of the college experience is having a roommate. There are different opinions and concerns about how that is going to look for freshman year. On the topic of roommates during the pandemic, senior Cecelia Nobles said, "I feel fine about it especially if both of us are vaccinated." It seems that communication is key when dealing with roommates and each person's comfortability with the pandemic, and Abby agreed: "As long as they are both safe with COVID and come to an agreement, then I think it is okay." High school seniors are eligible for the vaccine and having it could provide some protection and peace of mind for roommates who have to share a space. When asked about roommates, senior Tia Hunt was scared and is "so worried about being with someone that does not take it seriously." Luckily colleges offer diverse room styles that may allow students to have their own space. This option is preferred by Xavier: "I want the company of a roommate during COVID-19, but I like the privacy of a single."
  Colleges are also going to have various restrictions and policies about the pandemic based on their state mandates or number of cases. Senior Mallory James who is attending Baylor University, an out-of-state school in Texas said, "Texas is a lot less restricted and all of my classes will be in person!" That is the goal and normalcy will ultimately provide the best college experience. The pandemic has made things feel up in the air about how normal college is going to feel the first year. Some colleges are making a large effort to make the experience more normal by requiring vaccinations. Many schools such as Duke University and Wake Forest University in North Carolina, are requiring the COVID-19 vaccine to attend. This may calm nerves for some students and parents. Overall, there is hope for a normal freshman year for our Wildcats. Way to go, seniors!
About the Writer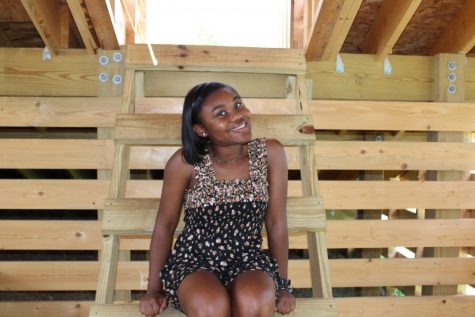 Justine Hooker, Section Editor
Hey, y'all! I'm Justine, and I am a senior this year at Millbrook. It is so great to be writing for the Cat Talk for my third year! At school, I am a part...