What is up with Off Campus lunch this year?
  When it was announced that students would return to campus many juniors and seniors  were worried about whether or not they would be able to go off campus for lunch. Once we returned to Plan-A, it was announced that upperclassmen would be able to leave campus to get lunch. However, lunch is only thirty-five minutes, giving students little time to grab their lunch and return to school in time for third period. But, students are finding ways to make sure they come back on time. Marian Ward, a junior, said, " I am happy that we get to go off, but I wish we had more time." Driving to get lunch is just a good break from school, and it allows students to relax. Even with such little time, it is still a good break, and most students are able to make their way back to third period on time. 
  Many juniors and seniors are finding their own ways to go off campus.  Senior Carter Lott said, "Three friends and I sit in one of our cars and eat lunch that we packed from home." This is one solution to ensuring that you are not late to the third period. Luckily, Millbrook is located relatively close to many restaurants, making it possible for students to go grab a quick bite. Junior Aaron Brackett said, "I carpool with a few of my friends, and we try to order online, so by the time we get there, it is ready." This is another example of how to more quickly get what you want for lunch and without waiting in the drive-thru. These are just a couple ways fellow Millbrook students are able to go off campus successfully.  When you are traveling off campus, make sure you stay safe, and I hope you have a delicious lunch! 
About the Writer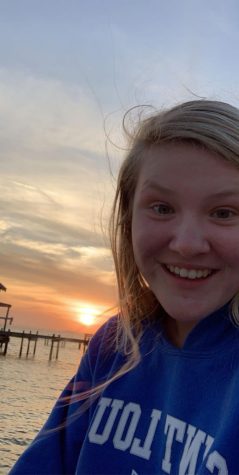 Carter Ramey, Staff Reporter
Hey everyone, I am Carter Ramey, and this is my first year on the Newspaper Staff. I am so excited for the upcoming year and hope you are too!  I am going...