Looking forward to end of year fun!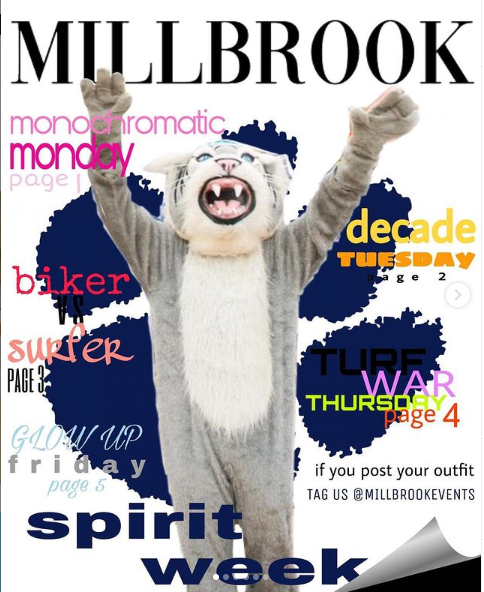 After a long and complicated year of school, we are finally moving towards the finish line! Millbrook has planned a few exciting activities for students to look forward to within the next month or so. With all the stress of this past school year, Wildcats are in need of some fun!
   First things first, it is May, which means it is Mental Health Awareness Month. By following @mhspsychologyclub on Instagram, you will see a new post focusing on mental health and self-care each day this month. It is a nice positive start to the day to wake up and to see something encouraging in your feed. Additionally, if you are interested in being a part of Psychology Club, they meet after school on the first Thursday of every month. 
   This week also happens to be Homecoming week with fun things planned from May 10- May 14. You may notice the fun decorations throughout the hallways thanks to each grade's Class Council. During Homecoming week, Wildcats are encouraged to participate in Spirit Week. Spirit week consists of five days of dress-up themes: Monochromatic Monday, Decades Day Tuesday, Biker vs. Surfer Wednesday, Turf War Thursday and Glow up Friday. For Monochromatic Monday, students should wear all one color. For Decades Day Tuesday, students get to choose their favorite decade and show off its style. On Biker vs. Surfer Wednesday, students will choose whether to dress up as a biker or a surfer just like in Teen Beach Movie. For Turf War Thursday, freshmen wear orange, sophomores wear green, juniors wear pink, and seniors wear black. Lastly, for Glow-up Friday, students come to school in their pajamas and get to glow up at home for any after-school activity (wink wink). Voting for the homecoming court will also take place this week and will last through Wednesday. You can vote at 
tinyurl.com/mhshocofinal21.
   Yearbook distribution is right around the corner as well. For seniors, a walkthrough will be held on May 26 to receive stoles and graduation tickets along with their yearbooks. Also on May 26, a drive-by and pick up will be held from 2:30 to 3:30 pm at the Wildcat Den for Virtual Academy students and early grads. For all in-person/plan A students in 9-11 grade, yearbooks will be distributed in third block classes on May 27 and 28. As the year comes to a close, Wildcats are encouraged to participate in any exciting school activities and get ready for next year to be a success.
About the Writer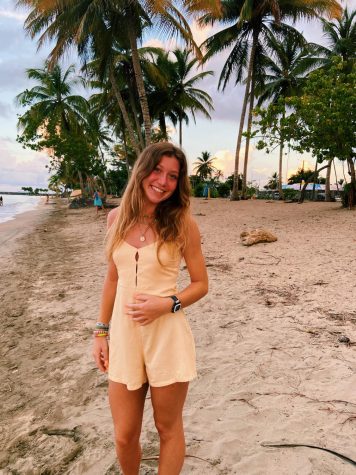 Berkeley Sumner, Section Editor
Hi, y'all! My name is Berkeley Sumner. I am thrilled to be on the newspaper staff for my second year, and for you to read some of my articles. I'm...