North Carolina Faces Rising Covid Infections Amid Delta Surge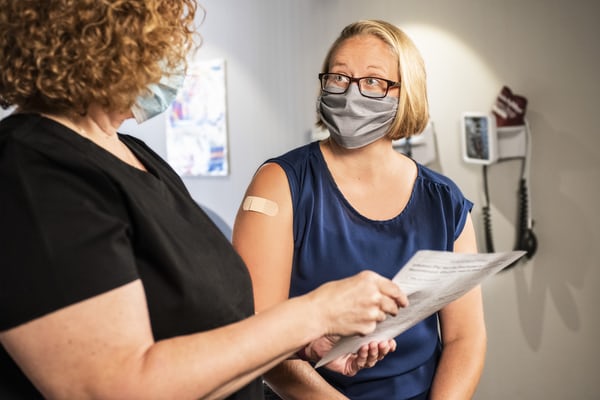 Since the school year started, Covid-19 cases in North Carolina have continued to rise dramatically as the new Delta wave sweeps through the country. North Carolina, similar to many other states, is facing rising infections, shortages of ICU beds, and decreased vaccination rates.
  While North Carolina has yet to reach the dramatic highs of other states facing the Delta variant, cases continue to increase throughout the state. With the recent return of students to classrooms in most NC schools, these cases have continued to climb. This is especially true in elementary schools where the students, all under the age of twelve, are not eligible to receive the vaccine.
  Some school systems are beginning to require Covid-19 vaccinations for their staff in response to the high transmission rates in schools. Over twenty schools in the Triangle have reported Covid clusters; they are working to ensure the safety of all students and staff. After voicing concerns about the safety of their children some parents have started purchasing air purifiers for NC schools. Wake County, North Carolina's largest county, recently reimposed a mask mandate for all public spaces regardless of vaccination status. 
  As of September fourteenth, over 4,700 new cases have been reported. Since March 2020 over 15,000 people have been reported dead due to the virus, with a 13% positivity rate throughout the state. While 67% of adults in the state have received their first dose of the Covid vaccine, medical officials throughout the state are still urging all those who are eligible to get the vaccine.
  Despite the still increasing case numbers, some government officials in the state, such as Representative Madison Cawthorn are protesting the current mask mandate. "I'm here to save my generation from socialism," Cawthorn told the News & Observer. He and hundreds of others, gathered to protest the reimposed mask mandates citing their unjust infringement on American rights. Cawthorn recently attended a school board meeting in Henderson County to speak out against mask mandates. Wake County Public Schools has currently adopted a mask mandate among all schools that has progressively become stricter, such as now requiring masks outdoors for athletes when they are not actively in game or practicing, in response to rising case numbers.
Sophomore Cecilia Case says "Masks might suck but are necessary to keep us in school. So if we're going to stay in school we need to put up with them." However, another student who did not wish to be named said "I guess masks are fine, but I think they should be a choice if you have it [Covid-19 vaccine]."