How to Overcome Procrastination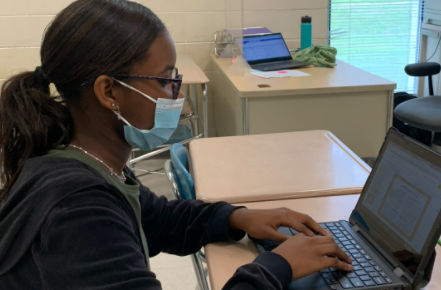 Finishing assignments or showing up to an appointment late? Maybe,  constantly feeling overwhelmed? These are symptoms of procrastination. Almost 75% of people procrastinate. According to Webster's dictionary, the term procrastinate "means to put off intentionally and habitually".  However, there are several methods that can be implemented to help with procrastination. One source says that there are mainly four different types of procrastinators. Figuring out which type of procrastinator one is helps determine what strategies are used to break free from procrastination.
 The first main type of procrastinator is the performer. This type of procrastinator minimizes the time they have to work on tasks to force themselves to focus. The biggest challenge for this type of procrastinator is getting started. The solution to this type of procrastination is to set a date for the task. By focusing on when the task starts, the workload will be minimized  and the working process will run smoother. The second main type of procrastinator is the self-deprecator. This type of procrastinator is always hard on themselves, and they have a  tendency to blame their lack of action on their laziness. Their biggest challenge is taking a break. To fix this, they need to relax and recharge. 
The third type of procrastinator is the overbooker. The overbooker is usually overwhelmed with a full calendar. Their biggest challenge is adding too many things to their schedule. To fix this, they need to take a moment and complete what they are trying to avoid first. The fourth main type of procrastinator is the novelty seeker. The novelty seeker is constantly intrigued by new tasks and ideas only to get bored of them a week later.  When a sudden idea comes up, they need to write it down and save it until they have completed the task at hand. By determining which type of procrastinator one might fit in, one will discover methods to help avoid procrastination. However,  not everyone falls into these specific categories. Sophomore Nyla Pascal says that she is "a performer and overbooker type of procrastinator." Nyla also said that she deals with her procrastination by "setting a time and place to work." By doing this, Nyla has found a space to focus on her work while  not overloading her schedule. 
People who do not fit into one type of procrastinator should generally follow these guidelines. First, Start with priorities, focus  on  a time and place to work, let there be a break time, include a good night's sleep and be prepared. By doing the following steps, one can find a basic routine to stop procrastinating. There are more than four types of procrastinators, but these are just the most common types of procrastinators.  Regardless of the type of procrastinator someone may identify as, it can create major issues in accomplishing goals.  There must be a constant examination of habits and traits to ensure procrastination does not set in.  To continue to be successful, one must continue to work hard and remain focused on the task at hand.  Setting dates and milestones, not overwhelming oneself, avoiding easy distractions, and not devaluing oneself gives the best chance at avoiding procrastination.