Jon Gruden Resigned as Head Coach of the Las Vegas Raiders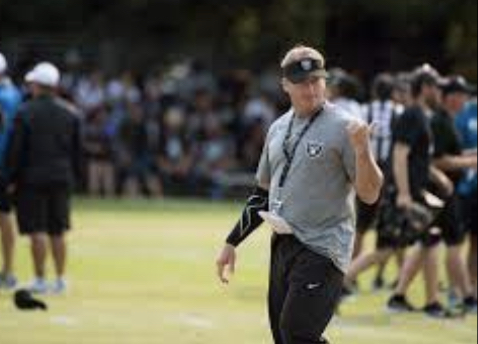 On Monday, Jon Gruden stepped down from his head coaching job for the Las Vegas Raiders, after emails surfaced from the last 10 years, revealing his and several others' use of all sorts of vulgar and offensive language. This is a shocking exit from the National Football League (NFL), since he has coached for many years, most recently for the Raiders for 3 last three years, and been an ESPN analyst of the NFL.

  Gruden's messages were sent to Bruce Allen, former President of the Washington Football Team, and several other men. In these email chains, Gruden used a homophobic slur to refer to Goodell and offensive language to describe some NFL owners, coaches, and journalists who cover the league. He also used terms that are offensive toward women and made racist remarks . These emails help show the true colors and a look into the club-like culture of one NFL circle of peers, where some white male decision makers felt comfortable sharing many offensive terms toward certain groups of people. This incident has the potential to open up cases similar to this because it shows how some men in similar positions to Gruden are communicating with each other. Hopefully, this is an example of what not to do and will set the precedent across the NFL showing that this is unexceptable.