How to: Relieve Stress From Tests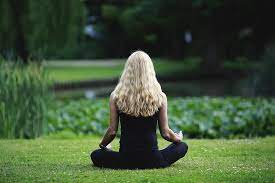 Stop thinking, breathe, everything will be okay. Feel more relaxed? Relaxation is one of the key aspects to being able to ease stress when taking tests. Additionally, it can relieve any feelings of anxiety, depression, or sleep problems. There are multiple ways to achieve the relaxation levels in order to not feel too overwhelmed before or during a test.  Junior Claire Joyner comments on how relaxation helps during a test: "I would say that being in a mindset that is relaxed helps you a lot while test taking because you are able to perform at your best."
  One of the most popular relaxation techniques is mindful meditation. This type of meditation focuses more on events that are happening in the present moment. This technique would be one of the most helpful to use directly before the test begins. A way to achieve this type of meditation is to listen to soothing music, which can help lower blood pressure, anxiety, and heart rate right before a test. There are multiple apps that can help beginners through their mindful meditation, such as The Mindfulness App, Mindfulness Daily, Calm,  etc.
  Another way to ease any stress before taking a test is to get moving. Any form of exercise can help ease anxiety by allowing the brain to release chemicals and giving the body a chance to practice dealing with stress. It can be as easy as walking around the neighborhood, taking the stairs instead of the elevator, or doing some stretching exercises. 
  Lastly, a very beneficial way to ease stress from tests is to make sure to use all the help that is available or given by peers, parents, or teachers. Make sure to set realistic goals for what grade you might get in order to be appreciative  of the test results. Doing everything alone will do nothing to help the situation. Allowing others to assist in  studying can give better ways to absorb more information instead of repeatedly studying the same information. Also, having an emotional support team by your side, like parents or family members, can give individuals a better sense of confidence when taking a test. 
  The most important thing to do is to believe that, no matter what, everything will be okay, even if the test does not go as planned. Please make sure to take all of these tips into consideration whenever a test comes up and the stress begins to be too overwhelming.