Music Now: Truths Behind the Music Industry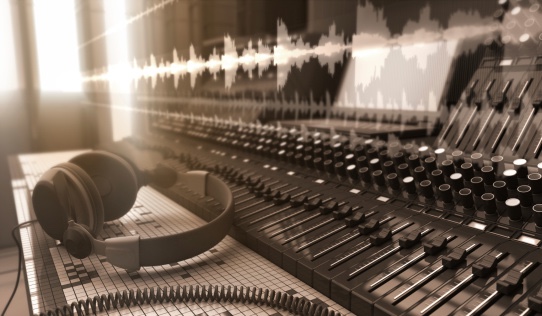 Music is a lot more than just instruments and words; it holds meaning in everyday life. However, the people behind the music do not always hold the most glamorous life. The industry holds a lot of secrets from the public, but sometimes they get exposed. The audience could be biased toward the artist because they are influential people in their lives. Here are some secrets the music industry does not want its audiences to know. 
  John and Edward Grimes are identical twins that are known for their singing and television presence. In a tweet, they express how well-known boy and girl-bands are treated horrifically. Mostly addressing One Direction, Little Mix, and Fifth Harmony they say, "For how overworked they were. For how over-sexualized they were at a young age. For how badly they were overworked in general." The reason a lot of boy and girl-bands do not last is because of how badly they are treated by their companies.
  Considering One Direction has an example, they had four world tours in five years. They were overworked from such a young age and treated horribly by their record company. Although they were seen as this huge successful band, no one saw the flaws of the system they were behind. Liam Payne, one of the band members says, "If we were to go on any longer, it would have killed me." Payne has been generally open with his struggling mental health during the band's peak of success. Former member Zayn Malik left the band in the midst of March 2015, regarding his own mental health. Although he left for his health, everyone thought he was being selfish because the band was huge at the time. In an interview about his departure from the band, Malik says, "I am leaving because I want to be a normal 22-year-old, who is able to relax and have some private time out of the spotlight." Malik was always treated differently for being less talkative and wanting to make a different type of music. This is only one side of the industry. 
  Music artists do not become famous overnight; they work with their record and marketing companies to become known. However,  record companies are known to buy the artist's songs or albums to get them higher in the charts because streams do not do anything for the artists. Companies express that marketing and publicity are huge, which is why they may stage a relationship or a fight with another artist to get more publicity. 
  Fun fact: many celebrities buy their followers on social media platforms. This is to make them seem more popular or well-known than they actually are. 44% of Katy Perry's 140 million followers are bots, meaning 61 thousand of her followers are fake and run by bots.
  There is so much behind the music industry that people do not talk about. Several artists are treated horribly but cannot speak out because they have most likely signed a contract. Next time a popular artist comes on, consider how much of their beautiful life is fake and behind a facade, also known as the music industry.