Breaking News: Designer Virgil Abloh Dies at 41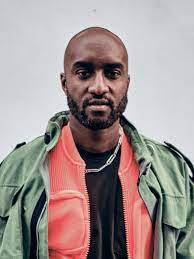 Virgil Abloh, referred to by the New York Times as a "barrier-breaking Black designer,"  died on Sunday, November 28 of cardiac angiosarcoma.  Abloh had suffered privately with this rare form of cancer for two-years. Cardiac angiosarcoma symptoms typically include both chest pain and the swelling of limbs. 
  Virgil Abloh was the artistic director of men's wear for high end brand Louis Vuitton. In addition, Abloh also founded his own brand "Off- White," which collaborated with several brands from Mercedes Benz to Nike to the NBA. The popular designer was often compared to well known artists such as Andy Warhol and Jeff Koons. 
  Abloh was able to pave the way for a connection between hypebeast style and the luxury fashion scene. He was seen as someone who helped to recreate the meaning of the word "fashion" itself. For Virgil Abloh, clothes were not only tangible garments, but they were pieces of identity that were equal to art, music, and philosophy. Abloh's wife quoted him saying "Everything I do is for my 17-year-old version of myself," adding that he believed "in the power of art to inspire future generations."
  Not only did Virgil Abloh work in the fashion industry, but he also worked on designing album covers for artists. Several Kanye West album covers were in part designed by Abloh, along with Lil Uzi Vert, A$AP Rocky, Kid Cudi, Pop Smoke, and more. 
  Modern culture was directly influenced by the works of Virgil Abloh. He has made a mark on society and pop culture in a way that no one has before and his legacy will always live on.