Breaking News: The New Omicron Variant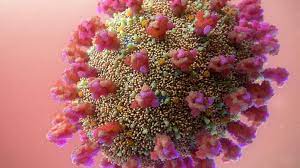 A new  Coronavirus variant was designated on November 26th by the World Health Organization (WHO). The B.1.1.529 nicknamed the Omicron variant, which originates from South Africa and has been causing concerns worldwide. Omicron according to WHO is a "variant of concern" due to its increased risk of infection in comparison to other variants and large number of mutations as well, which makes it a "high global risk". Omicron was a distant worry for many, but is now more serious. The first case of the Omicron variant has been detected in the United States. Dr.Fauci reports that this individual with the variant was traveling from South Africa on November 22, and tested positive for Covid-19 on November 29. Fauci states that the person is "experiencing mild symptoms, which are improving at this point." The person is now self-quarantining to hopefully contain the variant. 
  Amid the new updates concerning Covid-19, the variant has been addressed on the national and state level. President Biden recognized the variant as a concern but stated that it should not be a cause for panic.  North Carolina Governor Roy Cooper held a briefing on November 30. Cooper discussed the trends of decreasing Covid cases in North Carolina, and asked that all citizens get vaccinated to prevent an increase of cases. Although Omicron is a new cause for concern, the Delta variant is still the most prominent in North Carolina.