Coach Lange left Millbrook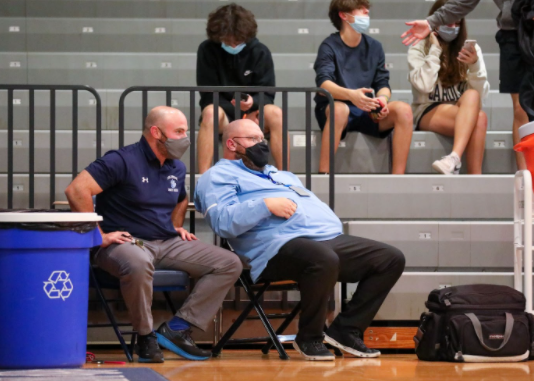 Over the past two years, Coach Lange has dedicated his time and efforts toward Millbrook Athletics, to contribute to the health, safety, and success for student-athletes. He teaches three classes of Sports Medicine a day, then on most days is out at all the games and practices for every sport after school.  Spending countless hours committed to rehabbing, taping, and assisting athletes in any way possible to ensure they are performing at their peak. 
  Millbrook is a place that has strong culture and traditions that have been passed down by the coaches. Coach Lange saw this first hand and says, "I got the opportunity to learn from veteran coaches that have coached here for a very long time. Each of the coaches gave me insight early on about the Millbrook way and it helped guide how I shaped the Sports Medicine program." Creating a dedicated atmosphere around Sports Medicine and going by Coach Lange motto which is to win at life in all aspects. This is what he wanted all his students to take away from him. The attitude of winning in every part of the Millbrook athletic program creates a place for great success. While Coach Lange was only here for two years,  he has had a huge impact on Millbrook and leaves a solid foundation for students and other coaches.