Who Rocked the Coachella Stage?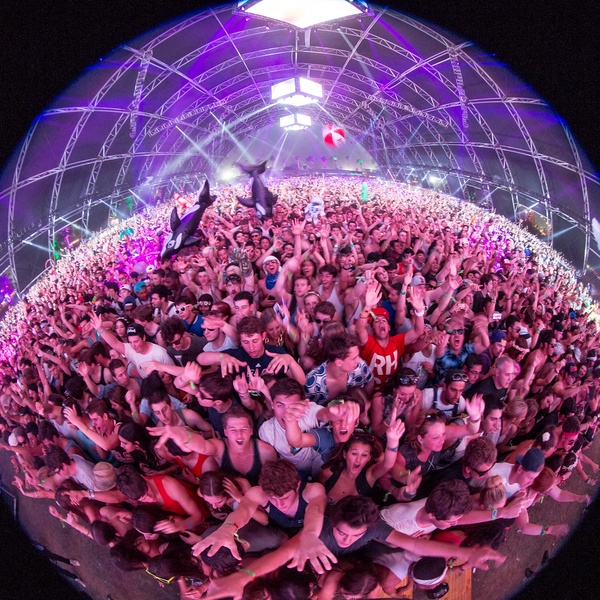 Music festivals big and small take place across the country all year, but there is no other festival like Coachella. Celebrities and fans alike congregate in the desert at the Empire Polo Club in Indio, California for the biggest musical gathering of the year. There are two back-to-back weekends full of performances given by some of the world's biggest and most talented artists. This year's lineup was stacked, with Harry Styles, Billie Eilish, and The Weeknd headlining each day. For most of us, Coachella is just a dream, but do not worry! Here is a list of the top 3 performances from the festival. RUN, do not walk, to YouTube after this to watch these shows on video. 
  No matter the song or venue, Doja Cat always shows out with her lively and energetic performances. Playing the stage on the last day of the festival is a daunting task, but Doja Cat closed out the weekend with a bang. She performed all her big hits including "Streets", "Get Into It", "Kiss Me More", and "Juicy." Every song was amazing and had the flair fans know and love, but the stand-out song of the night was definitely "Tia Tamera." This is one of Doja Cat's older songs, released in 2019, but she brought back this hit with full force, and even brought Rico Nasty on stage who is featured on the song. This duo brought an immense amount of energy to the show, and the backup dancers, colorful lights, and backup dancers just helped elevate the experience. For being her first Coachella, "Say So" star killed it this year. 
  The second star that ate and left no crumbs was Ms. Phoebe Bridgers herself. Phoebe is known for her angelic vocal performance, as well as her heartbreaking and relatable ballads, and Phoebe did not disappoint on either account. Even at her Coachella debut, she gave a close-to-perfect vocal delivery while simultaneously capturing the audience's attention with some of her lyrically best songs. An honorable mention would be her climactic album closer "I Know The End." The song starts quiet and slow, but with a five-minute buildup, ends in a loud crescendo of trumpets and Bridgers whisper-screaming "the end is near." To top it all off, Phoebe wore a sparkly skeleton-esque ensemble that follows the skeleton theme that she has been sporting throughout the Punisher album era. 
  Of course Cat Talk saved the best for last, and that sentiment goes to Harry Styles. If it was not impressive enough that he was scheduled to headline this year, it is his first time ever performing at Coachella as a solo artist. Harry headlining is very much a sign of the times seeing as Harry's newest single "As It Was" broke multiple YouTube and Spotify records in the first week following its release. To match his vibrant and fun energy, Styles wore a rainbow sequin jumpsuit on stage. He sang smash hits such as "As It Was" and "Adore You", but what really knocked his performance out of the park were his premiers of two unreleased songs that will be included on his upcoming album, Harry's House. They are titled "Boyfriends" and "Late Night Talking." As if two new songs were not enough, Harry finished with a bang, bringing out Shania Twain to sing a duet of "Man! I Feel Like A Woman." No one does it better than Harry.