Style File: Best Dressed at the Met Gala
One of the most esteemed events in fashion happened on May 2, 2022, at the Metropolitan Museum of Art in New York City. The Met Gala displays the year's top celebrities on the red carpet. Each year, the Met Gala provides the invitees with a theme for which they have to dress for. This year's theme is Gilded Glamour, and these women dressed to impress.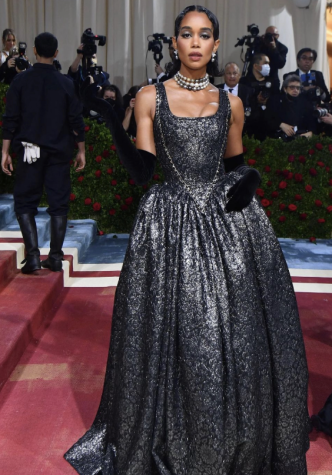 Actress Laura Harrier wore a sleek black gown, dazzled in a silver pattern. She was styled by Danielle Goldberg and went with H&M. Her extravagant jewelry was by David Yurman, who also provided unique pieces for other celebrities that night like Jacob Elordi and Taylor Hill. Harrier's dress fit the theme perfectly. It was flattering on her, accentuating her figure and drawing the eye to different elements of the outfit each time it is seen.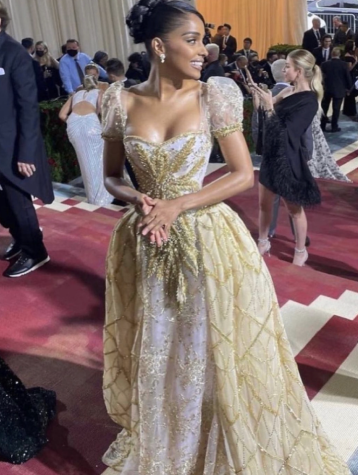 This show-stopping dress worn by Genesis Suero was a surprise to everyone on the red carpet. Suero looks like an A-List celebrity in this gown, but she is shockingly a reporter for the event. Her dress was perfectly on theme, gilded in gold jewels and beads, looking like a princess, the reporter turned heads like no other.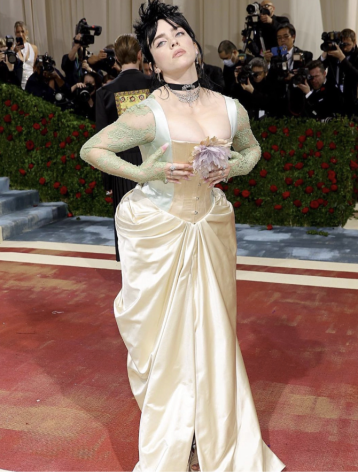 Billie Eilish stunned other Met Gala guests with her Victorian-style dress. Her accessories add an edge to the femininity of the dress, which keeps Eilish's normal style attached to her even on the red carpet. Her poses at the Gala showed her confidence even in a style she is not accustomed to.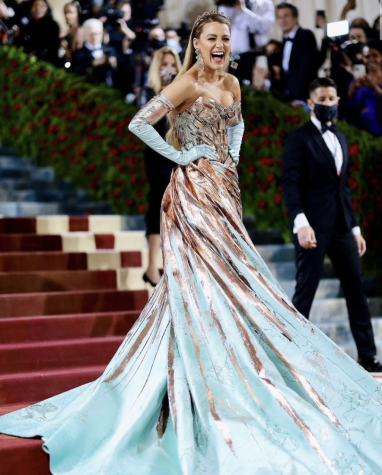 Actress Blake Lively takes the spot of best dressed at the 2022 Met Gala. Not only did her dress impeccably match the theme, but it also transformed to represent the statue of liberty. It began as a copper gown and became a beautiful marbled metallic and turquoise dress, showing the changes of the statue over time.