The First Step Athletes Must Take for Success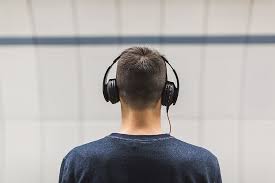 Any sport requires a multitude of skill sets such as:  determination, agility, teamwork, leadership, sportsmanship, etc. And while athletes should focus on these aspects, numerous athletes may forget the most important determining factor of success in sports and the most often overlooked: mental health. May is Mental Health Awareness Month, and it should be brought to athletes' attention how important their mental state is to succeed in their sport. 
  A state of good mental health helps us understand how to cope with stressors, appropriately grieve, and adjust to the challenges we face in everyday life. For an athlete to perform well, they must prioritize their mental health as much as their physical health. According to Athletes for Hope, among professional athletes, data shows up to 35% of elite athletes suffer from a mental health crisis, manifesting as stress, eating disorders, burnout, or depression and anxiety. However, with the right steps, athletes can take measures to improve their mental health. 
 The first step to athletes bettering their mental health for sport is to recognize the symptoms. Symptoms of burnout or stress include: a sense of failure and self doubt, feeling helpless, loss of motivation, as well as decreased satisfaction and sense of accomplishment. Experiencing these feelings of self doubt, loss of motivation, and stress could affect the way a sport is played. More serious illnesses like anxiety and depression should be diagnosed by a doctor. After acknowledging the feelings, make sure the appropriate steps are used to help these cases of stress or burnout. This could include getting more sleep, taking the pressure off, or even spending some time away from the sport. Also, coaches can be a huge factor in the mental well-being of an athlete. If there is pressure from coaches or teammates, make sure to have a conversation; although these may be tough to have, they are necessary. Coaches, especially, should be understanding of what their athletes are going through with their schooling and outside pressures. As an athlete it is easy to get lost in the past or future, and it can cause stress when worrying about mistakes. Sophomore Nick DeAngelo, a student athlete participating in hockey and track and field, makes sure he keeps a good mental well-being by getting through it. "Going for a run helps me relieve stress, or just turning that stress/anger into motivation to do something, or into a reason to keep going." Also before a game or meet, Nick has certain routines to help him relax; "if I close my eyes, focus on my breathing, and visualize what I want to do, then I can suppress the butterflies. Drinking lots of water and getting a good meal in is also a must do to keep a clear mind and healthy body. I never forget the reason I have to keep pushing through." Junior Hannah Fredreck, another student athlete, believes mental health is a crucial part in sports; she also takes the necessary steps to calm herself down when feeling anxious. She says, "​​I work on keeping calm by breathing slowly and I give myself positive reinforcement like 'you got this' before I compete."
  Although special attention is brought to mental health in May, it needs to be prioritized all the time, so as an athlete, make sure you take all the necessary steps to make sure your mind is in the right place because nothing is more important than mental well being.