"Uncharted": From Video Game to Big Screen to Netflix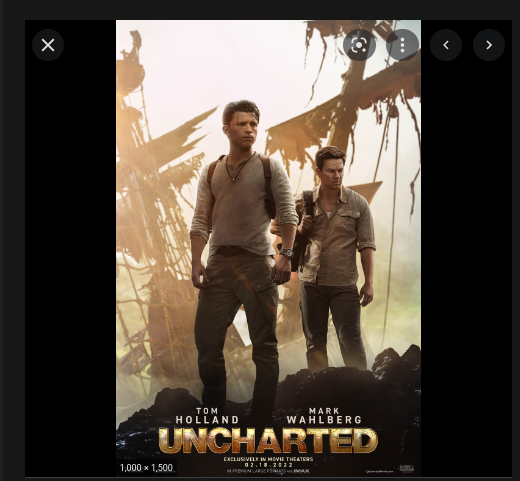 "Uncharted" is a hit video game series for the playstation game system, dating back to 2007. In this popular adventure based game, characters like Nathan Drake, and Victor Sullivan (Sully) will collect treasures and complete tasks on their missions. Cat Talk decides to take a look at the video game and compare it to the film that came to theaters this February: "Uncharted" starring Tom Holland as Nathan Drake and Mark Wahlberg as Victor Sullivan. 
  As seen in the video game, Sully and Nathan transform their rocky relationship into a sort of brotherhood type of bond, despite not agreeing on most things. The movie illustrates what trusting strangers could do to a person; however, it does not focus necessarily on trust, as much as it does help.  The movie did not do a great job of keeping the brotherhood bond consistent, as the bond is not as authentic as it is portrayed in the video game; In Uncharted: Drake's Fortune, it is shown how Drake and Sully met and instantly came to an understanding, they knew what they wanted from each other and what they were lacking in their lives, which was family and treasure.
 Director Ruben Fleischer did not want the story to be exactly the same, but by doing so the entire idea was ruined.   Although the movie is similar to the video game, Fleischer instead gives the characters more substance, in order to put a spin on the old idea presented in the video game.
  When asked about her thoughts on the "Uncharted" film and how it connected to the game, junior Jasmine Felton said, "I did not like how they wrapped the movie up with a basic ending with the villain dying, and the conflict between Nathan and Victor being resolved. I wish they went more into depth about how Nathan's past led to his life in the video games. However I did like how they included the backstory between Nathan and his brother." The movie had a lot of unneeded plot points and backstories that had nothing to do with the main idea; the main idea is to watch Drake and Sully travel and find treasures, while also trying to get themselves out of dangerous situations. 
Overall, Ruben Fleischer did not do a great job at spinning the video game into a movie.