Head-on Crash on I-440 Kills Two Women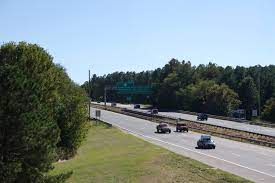 Lauren Jones, Co Editor-in-Chief and Editorial Director
November 15, 2022
  Early Tuesday morning, a head-on collision on I-440 in Raleigh killed two women in a wrong-way crash. At around 1:30 a.m., the crash took place near Exit 13 for New Bern Avenue. After the crash, the entire interstate was closed towards the eastern directions. 
  Officers at the scene shared that a Honda Civic was driving the wrong way on I-440, when they crashed into a flatbed tow truck. Both women riding in the Civic were identified as India Simone McBride, the driver, and Dearia Takayla Davis, the passenger. When officers from the Raleigh Police Department arrived, they found both women dead at the scene. McBride and Davis were found to be young women, with McBride being 19-years-old and Davis being 20-years-old. The driver that crashed into the Civic was taken to a hospital closeby with non-life-threatening injuries.
 There is currently no new information about the tow truck driver's condition or identity. However, officers continued to add that a third vehicle hit the Civic, going the wrong way following the first crash, but the driver was not injured in any way.
  Concluding the crash, there was much debris on the road that obstructed all driving, closing a large stretch of the road. The road was shut down for over four hours, in order to ensure crews could work to clear all debris for the safety of other vehicles. Although the case remains under investigation, there have been no charges filed against either party.