Mass Shooting in Lakeland Florida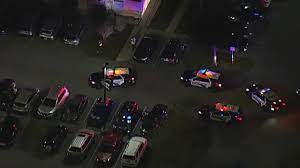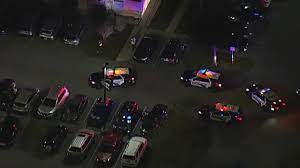 A mass shooting on Monday afternoon in Lakeland Florida left 10 people injured, two of which are in critical condition.
  Of the two people in critical condition, one was shot in the face and the other was shot in the abdomen. The victims were all adult men from the ages of 20 to 35.
  Police received and responded to several calls of a shooting near Iowa Avenue North and Plum Street around 3:43 p.m. on Monday.
  Police say that there were four people responsible for the shooting. 
  Police say that each of the four suspected shooters rolled down the windows of a dark blue Nissan and shot the men while the vehicle slowed down but did not stop. The people in the vehicle hurriedly drove away after shooting.
  No suspects have been identified so far, but it was revealed at a press conference on Tuesday that the police department has identified persons of interest.
  Police think that the shooting was planned and that the victims were purposely shot.
  This shooting is still under investigation and the public has very little information on it, many questions are yet to be answered and many things are yet to be cleared up.