Carolina Panthers for sale brings trouble for the NFL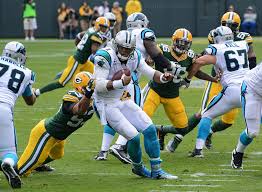 If you are a fan of the NFL, you might have found yourself traveling to Charlotte or watching North Carolina's Carolina Panthers on television. The Carolina Panthers are North Carolina's most acclaimed and only professional football team and are easily a fan favorite. Recently, there has been negative press about the team for the allegations of workplace misconduct against the owner Jerry Richardson. This allegedly led to Richardson announcing last Sunday that he is putting the team up for sale.
 Richardson had been accused of sexual harassment and using racist language on multiple occasions. Confidential settlements including non-disclosure agreements were reached to hide the team and owner from damaging the team's publicity. When the settlements against Richardson were released and the negative press got released, two days later Richardson released the announcement on Twitter that he was selling the team after the end of the current season but not because of the allegations. "With the negativity around the owner of the Carolina Panthers, I think he made a smart choice to sell the team, but it also gives the team more motivation to work harder and be better," said junior Alaina Griffin.
 The Carolina Panthers being put up for sale has come at a bad time for the NFL. One reason is the scarcity of NFL teams being for sale. There are only 32 teams in the NFL, so they do not come on the market very often. The main reason this is an inopportune time is that is most people cannot afford the price of these teams. The last NFL team to be sold was the Buffalo Bulls, which was sold for 1.4 billion dollars nearly four years ago. The market for NFL teams is always slow; the Titans has been on the market for almost two years.
 This problem of such a high cost rate and a low purchase interest does not just affect NFL teams. North Carolina's NHL team, the Carolina Hurricanes, has been for sale for two years with offers coming in around 500 million dollars and were recently sold this December. With the announcement of the Carolina Panthers being put up for sale, it will be interesting to see how much money Jerry Richardson can gain with all the misconduct accusations.