Campus Clubs
African American Literature Club
Hang on for a minute...we're trying to find some more stories you might like.
 The African American Literature Club at Millbrook is a dedicated group of students who celebrate and learn about different important African American authors in literature. Advised by Ms. Fulton, the club's goal is to help students learn about African American literature in many different ways, such as volunteering and having educational and fun club meetings.
Even though this is only the first year the club has been at Millbrook, they have many different plans to help the community and different countries around the world. The club plans to help different parts of Africa, such as Zimbabwe, through various donations. Also, the club plans to partner with local churches to volunteer and work in different food pantries. Although helping different communities is important to the club, the main focus is to learn about different African Americans in literature. Some of the many African American authors they have studied this year are Octavia Butler, Maya Angelou, Langston Hughes and many others.
This April, the African American Literature Club took a field trip to Washington, D.C. to visit the National Museum of African American History and Culture. The museum is the only museum devoted exclusively to the documentation of African American life, history, and culture. The club learned more about African American history and literature through seeing many different exhibits filled with artifacts and also by participating in various hands-on activities. "I think the field trip is a great opportunity to have the club come together and become closer and form new friendships. It also gives the members an opportunity to go learn and visit the museum for some of the members first time," said club advisor Ms.Fulton.
 This club is led by President Zoe Wright and Vice President Nicaya Burwe. They are assisted by Secretary Makailah Black and Treasurer Velma Melancholy. Any student is welcome to join the club by contacting Ms. Fulton or showing up to any of the clubs  meetings. "I think students should join the African American Literature Club because it is a fun way to make friends and to learn about many different people in African American literature. The club also gives good leadership opportunities and gives students the chance to build their teamwork, trust, and loyalty skills," said club president Zoe Wright. If you are interested in joining a new club that is always learning about many different interesting and  important African Americans in literature with fun and engaging club meetings, the African American Literature club may be perfect for you.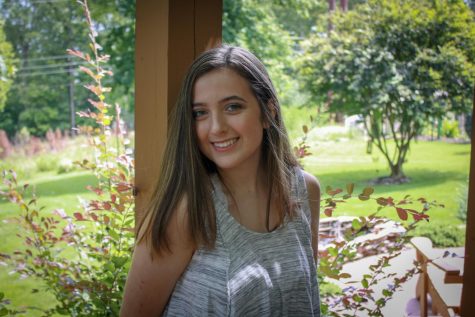 Summer Anderson, Features Editor
Hi, Cat Talk readers. my name is Summer Anderson. I'm a junior at Millbrook High School, and this is my second year on the Cat Talk staff. I have loved...