Getting ready for a summer of entertainment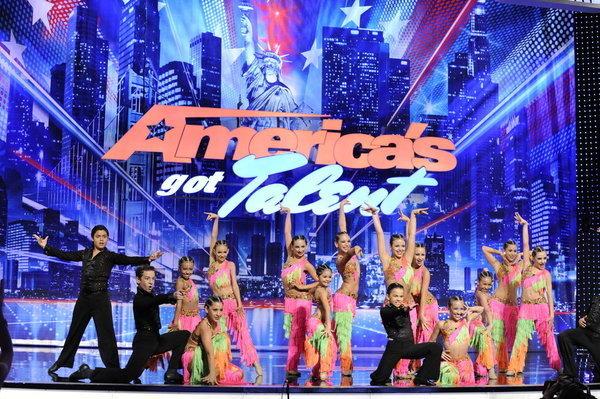 Hang on for a minute...we're trying to find some more stories you might like.
 With June around the corner, many students and teachers are excited about the end of the school year and the start of summer. The beginning of summer is a huge month for entertainment. Many of our favorite TV shows come back for new seasons, while new, highly anticipated TV shows premiere. With the end of the school year coming up, it is important to know about these important upcoming dates for TV shows.
 One of television's most fierce competition shows, America's Got Talent, will kick off at 8 P.M. Tuesday, May 29 on NBC for the show's thirteenth season. This competition  TV show displays the journey of contestants with a wide variety of talents who compete for one million dollars along with advice from a panel of celebrity  judges. Viewers can also vote online for their favorite acts to continue to the next round. Filled with excitement for the show's next season, sophomore Riley Wojcik said, "This show is one of my favorites because I have been watching it since I was very young. It is one of my favorite things to watch with my family, and  it is very fun to try to guess who is going to win." The show's previous season brought in high ratings, so it is important to stay tuned to NBC if you want to watch some of America's most talented contestants compete for the grand prize of one million dollars and a headline show in Las Vegas.
 For those of you that like action and adventure, the new show Marvel's Cloak and Dagger may be the perfect new TV show for you. The show follows the romance between characters Tandy and Tyrone who discover they have super powers. They soon discover their powers are better used together than apart but realize their romance might cause complications while protecting the people they love. This show is filled with action and drama and a promising  storyline. It is important to tune into Freeform on June 7 at 8 P.M. if you do not want to miss this new series.
 If you like mystery and drama, the new show Deep State might be perfect for you. This show focuses on the story of ex-spy Max Easton  who is brought out of retirement against his will to complete one final job. Max soon realizes he is caught in the middle of a highly dangerous intelligence war being fought between nations. If you do not want to miss this intense eight part show, make sure to mark your calendars for June 27 at 9 P.M. on Epix to watch this new series.
 The end of the school year and throughout the beginning of summer is huge for entertainment. Some other shows premiering are World of Dance, which premieres on May 29 on at 10 P.M. on NBC,  Reverle premiering on May 30 at 10 P.M. on NBC, and finally Yellowstone premiering on June 20 at 9 P.M. on Paramount. If you love watching TV, make sure to keep your eye out for these great shows and many more.