Millbrook Wildcats attend the North Carolina State Fair
Hang on for a minute...we're trying to find some more stories you might like.
The North Carolina State Fair is an annual festival and agricultural exposition held every October at the Raleigh fairgrounds. This year, the event happened from October 11-21, and many Millbrook students, staff, and teachers attended this fun, family friendly event. Millbrook clubs and organizations also contributed to this event in ways you might have missed.
 A common fair favorite is going to see all the cute farm animals and getting to pet and learn about them. Millbrook's FFA got involved by volunteering at the Children's Barnyard to help keep the event fun for all ages. The National Future Farmers of America Organization is a youth association that helps prepare students for leadership, personal growth, and career success through agricultural education. Approximately forty Millbrook FFA members, along with students from other schools through the organization, worked in the Children's Barnyard to maintain the animal pens. Students also learned how to take care of various farm animals, such as goats, sheep, chickens, cattle, roosters, ducks, and rabbits. Sophomore Lydia Grady stated, "I was excited to work at the barnyard because it gave me a new opportunity to work at the fair and to help take care of animals which I would not be able to do anywhere else." FFA also set up a concessions truck to sell water, sodas, and other snacks to raise money for the organization.
 The state fair is also an opportunity for people to submit works of art, livestock, crops, and other things into different contests to win prizes and recognition from locals. Millbrook won first place in the State Fair Garden competition. The garden was made possible by the collaboration of FFA, Ms. Johnston's Art class, and Creative Writing classes. The garden consisted of vivid colors, diverse drawings, and well sculpted pieces to bring the theme of Dia de los Muertos, or Day of the Dead, to life.
 Many students visited the fair with their families and friends to try the various food items, ride the rides, and play games. Junior Courtney Worrell pointed out, "My favorite part of going to fair is having a tradition with my family to ride all the rides. I also enjoy getting to try foods that you cannot find anywhere else and to watch the fireworks at the end of a fun day. When I go, it is truly one of the best days of the year." Additionally, visiting the fair gives students an opportunity to spend time with friends outside of school and create lifelong memories. Junior Mara Tate stated, "I love going to the State Fair every year with my group of friends to spend time together. One of my favorite things to do is to ride on the ferris wheel with them."
 The North Carolina State Fair is always a fun event that represents the beginning of fall for many people. This annual fair that included attractions such as the Homegrown Music Fest and the Flower and Garden Show was a chance for many students, teachers, and staff to have an amusing day!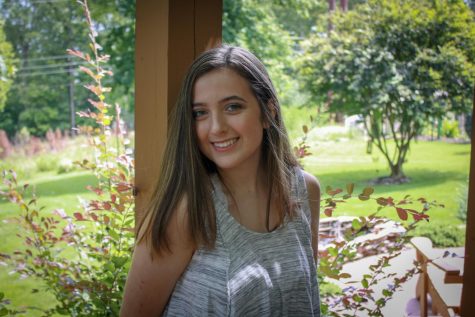 Summer Anderson, Features Editor
Hi, Cat Talk readers. my name is Summer Anderson. I'm a junior at Millbrook High School, and this is my second year on the Cat Talk staff. I have loved...