Catastrophic Crime: Finding body parts in tree planters
 Multiple dismembered bodies have been found in more than a dozen large garden planters and have been linked to a sixty-six-year-old landscaper, Bruce McArthur. The remains of at least eight men were discovered in various hiding spots around a property that McArthur used as storage for his landscaping business. Bruce, who openly identifies as gay, targeted men he met through dating apps, meeting them at bars in the Gay Village, a predominantly gay neighborhood of Toronto.
 Six of the eight victims were of Middle Eastern or South Asian descent. One victim hid the fact that he was gay from his Muslim family, and another was homeless, smoked crack cocaine, and worked as a prostitute. Another victim had recently immigrated and struggled with a drug addiction. Living on the outskirts of society, the disappearances of these eight men did not attract much concern from the public.
 These eight men vanished within the years of 2010 to 2017, leading to McArthur's arrest on January 18, 2018. He was then charged with two counts of first-degree murder. Eleven days later, an additional three bodies were discovered, resulting in a total of five counts of first-degree murder. The harsh conditions of the cold, Canadian winter forced officers to thaw the ground with heaters before they could dig for remains. The investigation was postponed until July 4 and concluded on July 13. Throughout these nine days, authorities searched a house where McArthur conducted landscaping work. This led to gruesome, daily discoveries of a range of dismembered body parts in various stages of decomposition.
 Violence was not unknown to Bruce McArthur, as he was previously charged with assault causing bodily harm, to which he pled guilty. The incident occurred on October 31, 2001, when an escort invited McArthur into his apartment around noon. Unprovoked, McArthur hit him in the head with a metal pipe that he had brought with him. After turning himself into the police, Bruce offered no explanation besides expressing that he did not know why he did it.
 The examination of the victims began as missing persons and developed into a serial killer case when their profiles were connected. In December of 2017, after months of investigation, police successfully obtained warrants to secretly enter McArthur's apartment and clone his computer's hard drive. This search revealed grim photos of the victims taken during and after their deaths, totaling 18,000 photos from McArthur's apartment.
 Bruce McArthur was not considered to be aggressive by the people who had interacted with him. After coming out as gay in his late 40s, McArthur moved to the Gay Village in 1998. He resembled Santa, a tall, plump man with white hair and a white beard. In fact, he was known as "Santa" for his seasonal employment at a local mall. McArthur married his high school sweetheart before he realized he was gay, and the couple had a son and daughter. Bruce McArthur was described by many friends as the kindest person they had ever known. Sophomore Jacob Allen summarized this case perfectly when he said, "It is frightening to think that someone who functions in society is also capable of brutally murdering so many people."
Source: Pixabay
Saved As: Toronto Killer
About the Contributor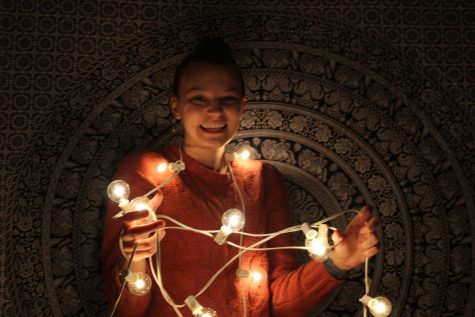 Izzi Graham, Staff Reporter
Hey there Cat Talk readers! My name is Izzi Graham, and I am a sophomore here at Millbrook. I'm really looking forward to my first year writing for the...