Catastrophic Crime: Killing more than 90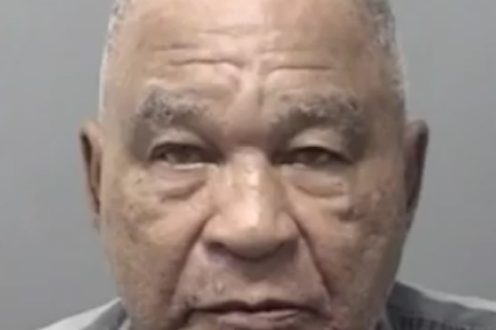 An elderly prisoner has confessed to killing over ninety women in forty years. 78-year-old Samuel Little was serving three consecutive life sentences without the possibility of parole after being found guilty of three murders in 2014. Little notoriously denied guilt in the three Californian murders, but a request for a prison transfer led him to confess to ninety more.
 Samuel Little's criminal past began in 1956, as he traveled across the country shoplifting, burglarizing, committing fraud, and soliciting prostitutes. The earliest of his murders occurred in the 1970s and continued until 2005. Little's victims were either women who were sex workers or addicted to drugs and, as a result, some of their bodies were never identified, their murders not having been investigated. Samuel Little managed to escape prosecution and conviction for his crimes, despite having multiple run-ins with the police.
 Throughout the early 1980s, Samuel Little was charged with killing multiple women in both Mississippi and Florida. However, he was not convicted in Florida and avoided indictment in Mississippi. In Missouri, Little spent time in jail for assaulting a woman, and in California, he was jailed for holding a woman against her will.
 In 2012, Samuel Little was arrested in a Kentucky homeless shelter for drug charges that occurred in California. He was sent to the Los Angeles Police Department, and his DNA was tested, officially connecting him to three unsolved murders that occurred between 1987 and 1989. He was convicted for those murders in 2014, resulting in multiple life sentences and his imprisonment in California.
 Samuel, a former competitive boxer, usually knocked out his victims and then strangled them to death. Investigators realized that a cold case from Texas resembled the murders that Little had executed, and a Texas Ranger was sent to interview Little. Samuel Little readily opened up, hoping to be transferred to a prison in Texas.
 Little confessed to ninety murders throughout the interview, making him one of the most prolific serial killers in history. The killings occurred all across the country, from coast to coast, between 1970 and 2005. Little knew facts about the murders that had never been released to the public: specific details and information that linked him to the killings.
 The FBI has so far connected thirty-four murders to Samuel Little, and many more are pending confirmation. Little remembers his victims and the murders in great detail. He remembers where he was and what car he was driving. He draws pictures of many of the women he killed. However, he struggles to remember when each murder occurred, making the cases more difficult to confirm. Samuel Little is now in failing health, and the FBI has said they are working with him to identify victims before his certain death in prison. The ultimate goal is to provide closure and justice in Little's unsolved cases.
 Sophomore Mario Antonelli expressed his thoughts on Samuel Little when he said, "I can't imagine ending so many lives by myself; that's just a whole other level of serial killer."